Podcast: Download
Subscribe: Apple Podcasts | Spotify | Stitcher | RSS
If a guy ever tells you he doesn't get nervous when approaching a beautiful woman, he's probably full of shit. Even the guys who teach this stuff get nervous.
Meet Ray Brejcha – coach, speaker and workshop facilitator. He specializes in helping men create attraction and find deeper connections with women. In this episode, Ray will talk about what's possible by attending the Red Pill Weekend.
Click here to learn more about The Red Pill Weekend.
In this episode:
Creating Attraction
Deeper Connections
Being the nerd
Being the guy who has it all but still feels empty
How to get beyond small talk
Concentrating on outer appearances to cover up insecurities
Using women to fill a void
Following a hunch instead of having it all figured out
The importance of feedback from men and women
The value of having solid men in your life
Killing attraction — being needy, wishy washy or being fearful of rejection
Being clear with your desire
How core beliefs sabotage you — "I don't deserve this," "I'm not enough," etc.
How so many "successful" men have a difficult time with women
Settling for less vs going for what you want
How taking risks builds attraction
What to expect at The Red Pill Weekend
About Ray Brejcha, Coach, Red Pill Weekend Co-Founder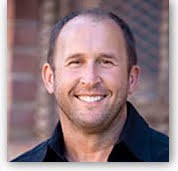 Ray Brejcha – workshop leader, speaker, and international personal and relationship coach is passionately devoted to inspiring men and women in leading an authentic life. Ray's approach to teaching and coaching is grounded in his commitment to yoga and health, and a deep understanding of masculine/feminine dynamics. He draws upon diverse experience working in Silicon Valley as a top sales executive producing in excess of $60M in business, with the Peak Potentials Organization as a skilled Success and Results coach, as a course facilitator for The Mankind Project, and as a competitor on the TV show "American Gladiator".
Ray has been educated and certified by some of the nation's top training organizations for coaching, seminar facilitation, relationship, sales, leadership and presentation skills, and has coached 100's of clients in ten different countries. He has facilitated popular monthly workshops in Boulder Colorado on authentic relationship. He brings a fresh, engaging, warm and witty style to his coaching and facilitation with the Authentic Man Program along with the powerful gift of presence. Ray is also the creator of the Red Pill Weekend in Colorado. He is committed to helping others create wildly fulfilling relationships that are fun, deep and meaningful.