Podcast: Download
Subscribe: Apple Podcasts | Spotify | Stitcher | RSS
Are you one of those guys who tries to make a change but find yourself right back where you started a few weeks later?
Is it possible to arrange your life so that making a positive change is more automatic than struggle?
And why are there little bees or flies painted inside the urinal?
This week we'll explore how you can create positive habits that stick and why hope alone is the raw material of losers. We're talking with Michael Brooks and Josh Summers — authors of "The Buddha's Playbook."
In this episode:
Breaking Bad Habits
Making Good Habits Stick
Why New Year's resolutions are like Vegas marriages
Hope is for losers (according to Fernando Flores)
What those little bees in the urinal have to do with your success
How to set up your practice to ensure your success
Choice Architecture
Why losing is more painful than gaining is joyful
Why perfectionism doesn't work
"Muscle Confusion" and your life
Purchase The Buddha's Playbook at SatiSolutions.com
About Josh Summers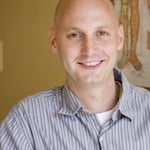 Josh's interest in individual growth and collective transformation stems from his professional background in meditation, yoga and Asian Medicine. He holds a Masters in Oriental Medicine from the New England School of Acupuncture and a BA from Columbia University. Josh co-founded Sati Solutions and co-wrote The Buddha's Playbook: Strategies for Enlightened Living. He lectures at universities on mindfulness meditation and its applied benefits.
About Michael Brooks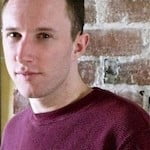 With a background in non-profit leadership, PR strategy and political activism, Michael co-founded Sati Solutions and is the co-author of The Buddha's Playbook. His interest in meditation has merged with his professional pursuits to develop  meditative skill-set applications for durable social, economic and institutional change. Michael also majored in International Relations at Bates College and has toured as a standup comedian.