Podcast: Download
Subscribe: Apple Podcasts | Spotify | Stitcher | RSS

Do you feel like you have to barter with your partner just to have sex?
Are you scared the quality of your sex life is going to slowly rot away as you get older?
And what if you could learn how to become a master of the vagina?
Today we're going to discuss why everyone is going to be happier when you learn how to give a woman a 15 minute orgasm.
In this episode:
How to give her a 15 minute orgasm
What is Orgasmic Meditation for Women?
What's in it for you?
More than a trick to do in bed
Quit bartering for sex
How to make sex even more pleasurable
Click here to learn more about Slow Sex by Nicole Daedone.
About Nicole Daedone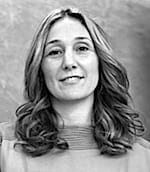 Nicole Daedone is a sought-after speaker, teacher, and author who has spent her groundbreaking career redefining orgasm from a woman's point of view. Starting with her fundamental belief that a woman's sex is her power, she treats supposedly taboo subjects with unparalleled humor, intelligence, and insight.
Nicole is the author of Slow Sex: The Art and Craft of the Female Orgasm (Grand Central/Hachette, May 2011) and is the founder of OneTaste, a company that offers training in orgasm, communication, and man-woman relationships through online media and in-person coaching and courses. The practice at the heart of her work is called OM or Orgasmic Meditation. OM uniquely combines the tradition of extended orgasm with Nicole's own interest in Zen Buddhism, mystical Judaism and semantics. Helping to foster a new conversation about orgasm—one that's relevant and real—she has inspired thousands of students to make OM a part of their everyday lives.

Nicole graduated from San Francisco State University with a degree in semantics and gender communication. She went on to found the popular avant garde art gallery 111 Minna Gallery in SoMa before moving on to OneTaste. Nicole has appeared on ABC's Nightline and her OneTaste couple's retreat was recently filmed as part of an upcoming series on women's sexuality for CNN. Her work has been featured in the New York Times, the New York Post, the San Francisco Chronicle, and 7×7 Magazine, among others, and her writing has appeared in Tricycle magazine. She is also a featured speaker at the 2011 TEDxSF conference. In his #1 New York Times Bestseller The 4-Hour Body Timothy Ferriss calls the OM practice "required education for every man on the planet." Raised in Los Gatos, CA, Nicole now lives in San Francisco.
For more about OneTaste and OM, visit www.onetaste.us. Nicole's blog appears at www.nicoledaedone.com.
Click here to learn more about Slow Sex by Nicole Daedone.