Save Time. Save Money. Become a member and gain access to the best courses, tips, and practices The New Man has to offer.
Register for Free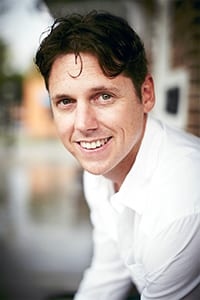 "Entrepreneurs, Pro Athletes, Artists, Self Made Millionaires, Musicians, Executives, Thought Leaders, Hedge Fund Managers, TED Talkers, and even an Aviatrix. I coach the people who inspire others. The labels are irrelevant."
Tripp Lanier
Enjoy the Latest Podcasts and Articles Below

Tripp Lanier
+
Podcast: Download
Subscribe: iTunes | Android | RSS
Philosopher Notes Brian Johnson discusses his business course correction, making a big change with your company or life and honoring the people you care about, the difference between quitting and course correcting.
Tripp Lanier+TweetToday I ran an experiment with my coaching groups. I asked them to share the most reassuring thing they could hear, what they would most want to know. You know what it was? They wanted to hear, "Everything is okay. You're okay. You're going to be okay." This was...

Tripp Lanier
+
Podcast: Download
Subscribe: iTunes | Android | RSS
Is it time to make a career transition? Understand what makes a guy a king vs a prince plus how to find the next chapter of your career without losing your ass. With Marc David of Institute for Psychology of Eating.
Subscribe to The New Man Podcast on any device. Once iTunes is open press the "Subscribe" button to access all episodes on your Apple device. Download and install the Stitcher app to subscribe to The New Man on your Android device.
Become a Member of The New Man Life.
Access hours of free audios, videos, and written materials.
Register for Free