Save Time. Save Money. Become a member and gain access to the best audios, videos, and an ebook to help you live The New Man Life.
Register for Free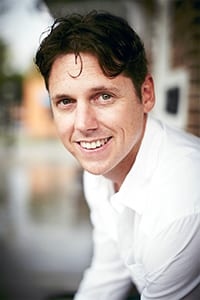 "Entrepreneurs, Pro Athletes, Artists, Self Made Millionaires, Musicians, Executives, Thought Leaders, Hedge Fund Managers, TED Talkers, and even an Aviatrix. I coach the people who inspire others. The labels are irrelevant."
Tripp Lanier
Enjoy the Latest Podcasts and Articles Below
Tripp Lanier+Tweet"It's rough out there. Crazy. If I want to make a big change in my life or business, I want the plan that's going to work. I want order. I don't have time or energy or money to mess around. And if I am wandering around I must be doing it wrong." That could be...
Tripp Lanier+TweetMy client thought he was sabotaging his life and business. "I get what I want and then I don't want it." He was a badass at creating big visions and plans: Taking companies public, big titles, cash, stock options. So why was he struggling to find motivation these...

Tripp Lanier
+
Podcast: Download
Subscribe: iTunes | Android | RSS
How to have difficult conversations. A gay man comes out to his sons. How he navigated addiction, building a family, divorce, plus switching careers.
Subscribe to The New Man Podcast on any device. Once iTunes is open press the "Subscribe" button to access all episodes on your Apple device. Download and install the Stitcher app to subscribe to The New Man on your Android device.
Become a Member of The New Man Life.
Access hours of free audios, videos, and written materials.
Register for Free