Grab hours of free audios, videos, and an ebook to help you live The New Man Life.
It's free to become a member.
Register for Free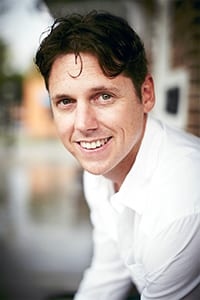 Will You Die Regretting How You Lived?
Enjoy the Latest Podcasts and Articles Below

Tripp Lanier
+
Podcast: Download
What keeps you from making your dreams a reality? Are you scared of being criticized in public? Amelia Rose Earhart discusses her round the world flight and challenges.
Tripp Lanier+TweetNew Man Podcast host, Tripp Lanier was recently interviewed on The Sport of Business. Click here to read it now. In this interview: How Tripp started his first company to fund his lifestyle Why he left a successful media company to become a coach Dealing with...

Tripp Lanier
+
Podcast: Download
Stressed out, grumpy guys says things like:
"I have to find my purpose in the world. And I have to pay the bills doing the thing I was put on this earth to do!"
This makes it sound like a guy can't do what he loves unless he can justify it with a handsome, stable paycheck.
But is this really true?
In the fifth and last lesson of this mini-course, we're going to explore what it means to live with a sense of purpose or passion and how money fits into all of that.
Subscribe to The New Man Podcast on any device. Once iTunes is open press the "Subscribe" button to access all episodes on your Apple device. Download and install the Stitcher app to subscribe to The New Man on your Android device.
Become a Member of The New Man Life.
Access hours of free audios, videos, and written materials.
Register for Free