Save Time. Save Money. Become a member and gain access to the best audios, videos, and an ebook to help you live The New Man Life.
Register for Free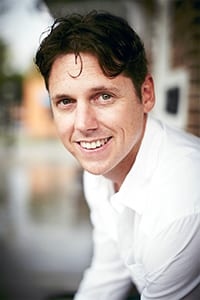 "Entrepreneurs, Pro Athletes, Artists, Self Made Millionaires, Musicians, Executives, Thought Leaders, Hedge Fund Managers, TED Talkers, and even an Aviatrix. I coach the people who inspire others. The labels are irrelevant."
Tripp Lanier
Enjoy the Latest Podcasts and Articles Below
Tripp Lanier+Tweet"If I don't keep pushing, I'm going to get left behind." "If I slow down, someone else is going to eat my lunch." "If I back off, I'm going to become irrelevant." I don't like to admit it, but these thoughts enter my head from time to time. My work and life are...
Subscribe to The New Man Podcast on any device. Once iTunes is open press the "Subscribe" button to access all episodes on your Apple device. Download and install the Stitcher app to subscribe to The New Man on your Android device.
Become a Member of The New Man Life.
Access hours of free audios, videos, and written materials.
Register for Free