Save Time. Save Money. Become a member and gain access to the best audios, videos, and an ebook to help you live The New Man Life.
Register for Free
Most "Successful" People Have a lot of Dirty Little Secrets: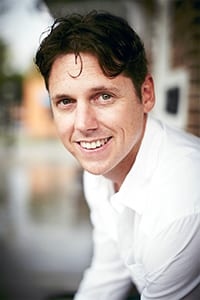 They rarely feel alive. They don't feel free.
They feel alone and long for real connection.
Peace of mind? Forget it.
And they're silently asking themselves, "Now what?"
Enjoy the Latest Podcasts and Articles Below
Tripp Lanier+TweetI recently came across this interview with Kobe Bryant the legendary basketball player. I don't follow sports that much, but I am aware of how, as a culture, we worship successful athletes more than many other folks who actually make a big impact on our lives....
Tripp Lanier
+
Podcast: Download
The Prosperous Coach author Rich Litvin discusses why some succeed and others won't, how you may be getting in your own way, and learning how to take a punch.

Tripp Lanier
+
Podcast: Download
How to build sexual confidence, how sex relates to success, erectile dysfunction, premature ejaculation, masturbation, and more are discussed.
Subscribe to The New Man Podcast on any device. Once iTunes is open press the "Subscribe" button to access all episodes on your Apple device. Download and install the Stitcher app to subscribe to The New Man on your Android device.
Become a Member of The New Man Life.
Access hours of free audios, videos, and written materials.
Register for Free