Grab hours of the best audios, videos, and an ebook to help you live The New Man Life.
Register for Free
Most "Successful" People Have a lot of Dirty Little Secrets: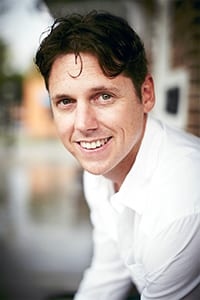 They rarely feel alive. They don't feel free.
They feel alone and long for real connection.
Peace of mind? Forget it.
And they're silently asking themselves, "Now what?"
Enjoy the Latest Podcasts and Articles Below

Tripp Lanier
+
Podcast: Download
How to get over rejection. Would your life be different if you weren't afraid of what others might say or think? Jason Comely got sick of rejection — so he made a game out of it.

Tripp Lanier
+
Podcast: Download
Not enough money? Relationship in trouble? Life not what you thought it would be? Here's how to tame self criticism.
Tripp Lanier+TweetMy friend and client Andrew Parr just started his own podcast. He's passionate about helping others dial in their fitness and mental health. So what? This wasn't always the case. Andrew was on a different trajectory in his professional golf career....
Subscribe to The New Man Podcast on any device. Once iTunes is open press the "Subscribe" button to access all episodes on your Apple device. Download and install the Stitcher app to subscribe to The New Man on your Android device.
Become a Member of The New Man Life.
Access hours of free audios, videos, and written materials.
Register for Free