Save Time. Save Money. Become a member and gain access to the best audios, videos, and an ebook to help you live The New Man Life.
Register for Free
Most "Successful" People Have a lot of Dirty Little Secrets: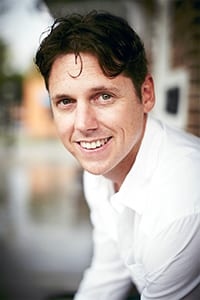 They rarely feel alive. They don't feel free.
They feel alone and long for real connection.
Peace of mind? Forget it.
And they're silently asking themselves, "Now what?"
Enjoy the Latest Podcasts and Articles Below
Tripp Lanier+TweetToday I was on the phone with a guy who is a leader in his profession. He's creating a movement. He's changing peoples' lives around the world. He's becoming more visible because he helps celebrities and the people that help lots of other people. He really cares...
Tripp Lanier+TweetMost people that want a coach say something like, "I want somebody to hold me accountable." I don't hold people accountable. Here's why: My daughter is 5 years old. And every evening she depends on me or my wife to tell her it's time to clean up and get ready for...

Tripp Lanier
+
Podcast: Download
Subscribe: iTunes | Android | RSS
How to Beat Procrastination Fear and Self Doubt. Recording of coaching client taking action, confronting fear, self-doubt, and beating procrastination. Plus: Finding meaning by helping others.
Subscribe to The New Man Podcast on any device. Once iTunes is open press the "Subscribe" button to access all episodes on your Apple device. Download and install the Stitcher app to subscribe to The New Man on your Android device.
Become a Member of The New Man Life.
Access hours of free audios, videos, and written materials.
Register for Free