Podcast: Download
Subscribe: Apple Podcasts | Spotify | RSS
Does the traditional model for relationship feel limiting to you?
Do you feel like you constantly have to compromise your authenticity to avoid conflict with your partner?
We have, and we're learning that it doesn't have to be that way.
In this episode we're talking with psychotherapists Alyson Schwabe Lanier and Reuvain Bacal, relationship experts and specialists in women's and men's issues. They let us in on something the therapists call 'differentiation' and what we think of as 'the opposite of a shitty relationship.'
Listen as we learn what it looks like to lack differentiation and learn some techniques for how to get to a healthier relationship.
About Alyson Schwabe Lanier, Psychotherapist, MA, CGT, LPC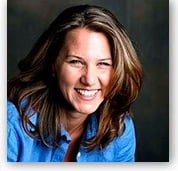 Alyson Schwabe Lanier has been in the mental health and human services field since 1996. She received her BA and MA in psychology, and is a Licensed Professional Counselor with the state of Colorado. Alyson has 8 years of specialization training in Gestalt therapy, and is known nationally for her approach in teaching people to relate authentically and live with intention.
Alyson's theory and application are rooted in gestalt, developmental, energetic, and somatic psychologies, while her central philosophies are aligned with integral theory, human potential, and consciousness development. She offers real-world skills and actively helps you work out unfinished issues in the moment. Alyson will help you make conscious, empowered choices so you are in charge of your life and how you live it.
Alyson is most often found training the trainer, and is the support behind those that influence the masses. She provides on-location private intensives, facilitates workshops in the art of authentic contact, and teaches her approach at Naropa University's graduate school of psychology. To reach her, you can call her directly at 303.800.4391 or visit her website.
About Reuvain Bacal, Psychotherapist and Relationship Coach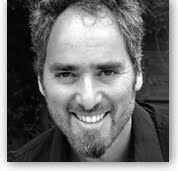 Reuvain Bacal, MA is a psychotherapist specializing in men's issues and couples counseling, and is a leader in the local men's community. He has started and led men's groups for over a decade, and has taught Group Dynamics and Leadership at Naropa University. He is a course leader for The Red Pill Weekend. Reuvain is passionate about helping men connect to their heart, balls, and authenticity. He lives in Boulder, Colorado with his wife and daughter.