Podcast: Download
Subscribe: Apple Podcasts | Spotify | RSS
Is joining a fraternity a necessary part of a man's development?
Well, maybe. College fraternities are addressing a genuine need all young men feel—the need for a transition from childhood into being accepted as a grown man. The problem is that they are doing a poor job of meeting that need with a genuine and healthy "Rite of Passage."
This week Tripp and Casey sit down with Jayson Gaddis and talk about the Rite of Passage concept and its absence in modern western culture.
With no Rite of Passage, men miss out on an essential ingredient to their healthy development. Jayson points out that the typical pattern of following the "shoulds" in life and not getting in touch with our true purpose is almost epidemic. "It's a recipe for a midlife crisis," he says.
About Jayson Gaddis, Creator of Revolutionary Man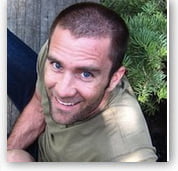 Jayson Gaddis, LPC, is an expert in male psychology. He's a life and relationship coach and CEO of Revolutionary Man, a company devoted to men in their 20's and 30's (and often men in their 40's) who are committed to going beyond mainstream, status quo Manhood and men who are committed to reaching fulfillment in ALL areas of their life. Jayson believes that when guys can master their own inner psychology, anything is possible.
He began this work as a leadership consultant traveling the country helping young men lead more effectively. Jayson has led over 25 wilderness rites-of-passage trips with men of all ages. He spent over ten years working with at-risk youth in a variety of settings. He's an adventurer at heart and has climbed some of the country's tallest peaks and used to spend over 200 days per year sleeping on the earth, working in the Wilderness.