Podcast: Download
Subscribe: Apple Podcasts | Spotify | Stitcher | RSS
We're dodging flying coffee mugs right now for even suggesting that, but that's how it can feel to a guy now and then.
What is going on with the women of our lives in these moments of apparent torture?
This week we sit down with the amazing women of the Authentic Man Program as they share with us a little bit about how women work.
We learn how women perceive men and how we can "show up" more fully to experience new depths in meeting, dating, and serious relationships with women.
The Authentic Man Program is a San Francisco-based workshop that helps men learn to look deep inside themselves and connect with their deepest truth. It also shows them how to take that awareness out into the world to meet and relate to other people—especially women.
Kendra, Shana, and Alexis give us a glimpse inside what they bring to the Authentic Man Program and share with us some practices we can use to deepen our relations with the opposite sex.
Far from being a pain in the butt, these women (and all women really) are our trusted allies in finding our deeper selves and finding intense connection with a partner.
Click here for more information on The Authentic Man Program.
About Kendra Cunov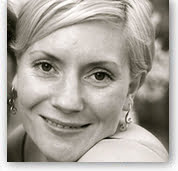 Kendra Cunov is a co-founder of AuthenticSF, a personal development company committed to fostering authentic, flourishing relationship in the world.  As a coach & seminar leader, she is a unique blend — Years of practice (and upbringing) in a Buddhist monastery with cutting edge community-building and relationship dynamics, inspiring a profoundly clear and open approach to working with people.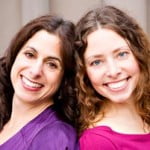 About Shana James, M.A. and Alexis Shepperd, Ph. D.
Committed to inspiring people towards more fulfilling relationships, they lead profoundly intimate and personal coursework for men, women & couples. AuthenticWorld is known for delivering practical and…well, authentic results minus the traditional formalities and pomp of 'transformational work'. The Authentic Man Program (AMP) and the Authentic Woman Experience (AWE) have supported thousands internationally. (www.AuthenticManProgram.com & www.AuthenticWomanExperience.com)
Click here for more information on The Authentic Man Program.