Podcast: Download
Subscribe: Apple Podcasts | Spotify | RSS
Dan Taslitz is a war veteran. He served on the front lines in the Iraq war in a Marine reconnaissance unit withstanding some of the most high stress, high pressure situation.
When someone goes through an experience like this, their brain and body adapt in order to survive.
How does that adaptation translate into normal life when a soldier, like Dan, returns from the battlefield?
It's not always easy.
Dan paid close attention to his experience and the changes that were occurring for him. He made a successful transition back into society, translating his stress into strength. He has developed an intimate understanding of the traumatic experience.
He brings this wisdom to his work with OneFreedom.org to help integrate soldiers into society after their service in battle. Dan helps soldiers resource their strength and learn to adapt in the face of challenges.
Listen as Dan shares his warrior's journey through intensity towards integration.
About Dan Taslitz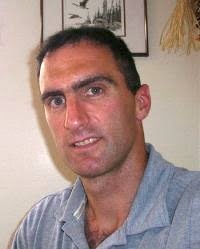 Dan Taslitz, USMC, Reconnaissance, Tour in Iraq, served seven years in the United States Marine Corps as a Reconnaissance Team Leader. This included a combat tour in Iraq where his team's missions included reconnaissance and surveillance, counter-IDF, counter-IED, cache search and destroy, direct action assaults and raids, HVT search and detentions, counter-ambush and presence patrols. Among Sgt Taslitz's awards are the Navy and Marine Corps Achievement Medal with combat 'V' device and the Combat Action Ribbon. As a Reconnaissance Marine he is also qualified in Airborne operations and as a Marine Combatant Diver.
Prior to entering military service, Mr. Taslitz spent ten years as a senior faculty member with the National Outdoor Leadership School. In this capacity he was an expedition leader in remote wilderness settings around the globe that included operating in mountains, deserts and oceans throughout North America, in Central America and in Africa. He is an experienced high-altitude mountaineer and wilderness guide.