Podcast: Download
Subscribe: Apple Podcasts | Spotify | Stitcher | RSS
"The willow which bends to the tempest, often escapes better than the oak which resists it; and so in great calamities, it sometimes happens that light and frivolous spirits recover their elasticity and presence of mind sooner than those of a loftier character." – Albert Schweitzer
In Part 2 of our conversation with Dan Taslitz, we hear about Dan's experience coming home from Iraq and how he transitioned back to civilian life.
Dan has developed a system to convert stress into true strength and teaches men the power of vulnerability, learning to bend with resilience and not break in rigidity.
Listen as Dan gives us a glimpse of his life as a soldier. He then shows us his new life as a leader and compassionate warrior helping others resource their trauma to find true strength.
About Dan Taslitz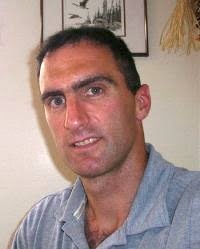 Dan Taslitz, USMC, Reconnaissance, Tour in Iraq, served seven years in the United States Marine Corps as a Reconnaissance Team Leader. This included a combat tour in Iraq where his team's missions included reconnaissance and surveillance, counter-IDF, counter-IED, cache search and destroy, direct action assaults and raids, HVT search and detentions, counter-ambush and presence patrols. Among Sgt Taslitz's awards are the Navy and Marine Corps Achievement Medal with combat 'V' device and the Combat Action Ribbon. As a Reconnaissance Marine he is also qualified in Airborne operations and as a Marine Combatant Diver.
Prior to entering military service, Mr. Taslitz spent ten years as a senior faculty member with the National Outdoor Leadership School. In this capacity he was an expedition leader in remote wilderness settings around the globe that included operating in mountains, deserts and oceans throughout North America, in Central America and in Africa. He is an experienced high-altitude mountaineer and wilderness guide.