Podcast: Download
Subscribe: Apple Podcasts | Spotify | RSS
Are you wanting to meet more women or have greater choices when it comes to a date?
Ever thought of becoming a Pickup Artist or PUA?
This week we sit down with Garrison Cohen, a "reformed pickup artist" that has tried every technique there is in the world of seduction. Garrison walks us through his journey in the seduction community including a time as a Pickup Artist trainer. He shares with us the insights he learned from each of the schools of seduction and where it ultimately led him.
In this episode:
Ross Jeffries
NLP – Neuro-Linguistic Programming
Authentic Man Program
The Game
Click here for more information on The Authentic Man Program.
About Garrison Cohen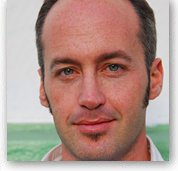 Garrison Cohen, VP of Development for AMP Media has spoken at over 300 colleges as far away as Singapore and has lead live workshops for up to 2,500 at a time. He is an award winning filmmaker, presenter, writer and honorary member of the Society of Leadership and Success, which has hosted other speakers such as Patch Adams and Colin Powell. His current work is based on a fusion of marketing, film production and accelerated learning. In addition to his work in education and entertainment Garrison has been a leading voice in the field of transformational work for men since 1996. Since his involvement with AMP Garrison has overseen the copyrighting, marketing, audio and video production that has gone out to men all over the world.
Click here for more information on The Authentic Man Program.