Podcast: Download
Subscribe: Apple Podcasts | Spotify | Stitcher | RSS
What do you do when you master the art of seduction?
After years of practice in the seduction community, Garrison Cohen still felt something was missin
He had become a Pickup Artist (PUA), with no trouble meeting and dating women. But the truly meaningful relationships still eluded him. In his continuing search he came upon a concept called "inner game" and the Authentic Man Program.
Listen as he shares with us what he found to be the ultimate practice to deepen his relationships with women and give him what he was truly looking for all along.
In this episode:
Ross Jeffries
NLP – Neuro-Linguistic Programming
Authentic Man Program
The Game
Click here for more information on The Authentic Man Program.
About Garrison Cohen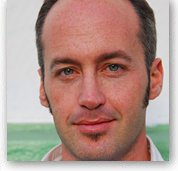 Garrison Cohen, VP of Development for AMP Media has spoken at over 300 colleges as far away as Singapore and has lead live workshops for up to 2,500 at a time. He is an award winning filmmaker, presenter, writer and honorary member of the Society of Leadership and Success, which has hosted other speakers such as Patch Adams and Colin Powell. His current work is based on a fusion of marketing, film production and accelerated learning. In addition to his work in education and entertainment Garrison has been a leading voice in the field of transformational work for men since 1996. Since his involvement with AMP Garrison has overseen the copyrighting, marketing, audio and video production that has gone out to men all over the world.
Click here for more information on The Authentic Man Program.