Podcast: Download
Are you noticing instability in your life as you push closer to your limits of performance?
Operating at "full-bore" may not be the best way to get where we want to go.
Shawn Phillips advises that for optimum performance, rest can be just as important as exertion. This applies to our physical bodies as well as our profession, our personal relationships and our purpose in life.
"Recovery is like the silence between the notes that makes the music," says Shawn.
Shawn and Tripp also explore the possibility that there is a difference between commitment and attachment. Attachment is our dependence on an outcome. Commitment is our willingness to "play" regardless of the outcome. When we get too far into attachment we lose focus, lose our power, and lose our ability to remain present in the moment.
"I'm committed to the game without attachment to the outcome," Shawn says.
Listen as Tripp continues his dialogue with Shawn Phillips, "Strength for Life" author and Human Performance expert.
Click here to learn more about Strength for Life by Shawn Phillips.
About Shawn Phillips, Author and Strength Expert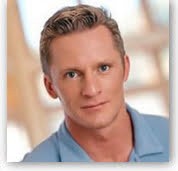 Longtime ambassador for personal transformation and fitness, Shawn Phillips is on a mission to spread a new standard of strength throughout America. On his quest, Shawn has focused his considerable passion on transforming our country, with his steady, unwavering message: "health is not enough; it's A Time for Strength." Phillips asks each of us to aim beyond health, to aim for Strength.
Shawn, whose uncompromising commitment to strength and fitness, is a best-selling author, entrepreneur, and renowned expert in the area of performance training and nutrition. For over twenty-five years he has helped hundreds of thousands of people including business leaders, professional athletes, numerous celebrities, clients and friends look great, feel great and unleash their full strength.
Instrumental in building the industry of performance nutrition, Shawn most recently created the Full Strength Premium Nutrition Shake, pioneering a brand new category known as "fast performance food."
Shawn is also the creator of Focus Intensity Training, a system integrating body and mind; blending the depth of Eastern traditions with the Western form and function of strength training. He also has served as a faculty member of the Integral Institute, a leader in the field of human potential.
While known by many for his signature "six-pack abs," his brilliant clarity and inspiring vision, Shawn, a Colorado native, is better known by his family, close friends and associates as a focused, hard-working man with a kind heart and an intense passion for helping people live extraordinary lives.


He is currently forming the Coalition for Strength, a new non-profit organization dedicated to sharing and celebrating the benefits of living with strength to inspire people of all walks of life to build our collective strength by cultivating our individual strength.
Shawn is the author of Strength for Life (available April 29, 2008, Ballantine Books). In Strength for Life Shawn guides women and men beyond health to a new-level of strength with a revolutionary approach to nutrition and training. He is also the author of ABSolution: The Practical Guide To Building Your Best Abs.
Shawn currently lives in the foothills of Colorado with his wife Angie and their two children, Nathaniel and Lilly.
Click here to learn more about Strength for Life by Shawn Phillips.