Podcast: Download
Subscribe: Apple Podcasts | Spotify | Stitcher | RSS
Is the "conventional relationship" ideal killing the passion in relationships?
This week's guest, Dr. Sandor Gardos lets us in on what he sees as the secrets to creating and maintaining a passionate relationship.
Knowing everything about one another, always maintaining equality, laying everything on the table…These may be good ways to maintain friendships, or business relationships, but when it comes to hot sex, these are the very things that may be draining passion.
The thing is, women want hot sex lives as much as we do. The things we do to try and strengthen our relationships can be the very things that will ultimately weaken our connection. Sandor hears from women all the time with fantasies every bit as raunchy as any man's he hears, and with a lot more detail. It seems men are generally less in touch with their actual desire than women are, despite popular perception to the contrary.
Not only does Dr. Gardos help us identify the problem areas, he describes what the path to erotic partnership can look like. Integrity, differentiation, variety — these are keys we have learned from previous guests and seem to apply in all areas of our lives.
Listen as Dr. Sandor Gardos shares with us a piece of his vast wisdom on sexuality and relationship.
Click here to visit MyPleasure.com.
About Sandor Gardos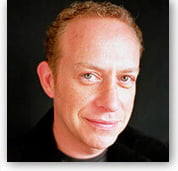 Sandor Gardos, PhD, is a licensed clinical psychologist and sex therapist. He was formerly a fellow at the College of Physicians & Surgeons of Columbia University in New York and is currently a research scientist at the HIV Center for Clinical and Behavioral Studies. He is a member of the American Association of Sex Educators, Counselors and Therapists as well as the Society for the Scientific Study of Sexuality. He has written over a hundred articles, chapters, books, and other publications, and has served as the editor of Sexual Science. Gardos is also a regular guest on many nationally syndicated television and radio shows.