Podcast: Download
Subscribe: Apple Podcasts | Spotify | Stitcher | RSS

Barack Obama and John McCain have one thing in common…
They both grew up with absent father
Byron Ricks details how important the father-son relationship is to growing boys, and how this may have affected who the candidates, and other men with absent fathers, have become in adulthood.
In this uncommon discussion we learn:
What are the 9 side-effects of growing up fatherless.
When do boys learn start to learn about sex?
What it's like for a young boy who doesn't have a father in his life.
The unique benefits of male-bonding.
Boys innate desire to do 'one-better' than our dads.
How a "surrogate" father can fill the role for absent fathers.
How to rebuild self-respect, self-confidence, and a strong sense of identity.
Join us in learning about Byron Ricks mission to help men and boys facing the world when their fathers are not around.
Click here to learn more about Searching for Dad by Byron Ricks.
About Byron Ricks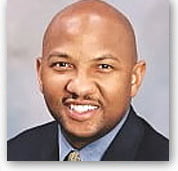 Byron Ricks is both a dynamic speaker and entertaining trainer. He has the wonderful ability to inform as well as inspire audiences towards increased levels of achievement and professional performance. He has conducted results-oriented seminars on Customer Service, Interpersonal Communication Skills, How to Handle Difficult People, Team Leadership and others for a variety of prestigious clients. His powerful talks and results-oriented seminars bring about immediate changes and long-term results for managers, supervisors, administrative and front line staff.


Byron's professional background includes positions as public affairs manager for the Indianapolis Chamber of Commerce and director of administrative services for National University in San Diego, California. He has managed, supervised and implemented performance management standards, recruited, interviewed and hired staff, and designed and implemented workshops for organizational development.
Click here to learn more about Searching for Dad by Byron Ricks.