Podcast: Download
Subscribe: Apple Podcasts | Spotify | Stitcher | RSS
What the hell is integrity?
Why would it play an important role in our lives and our interactions with other men…and women?
This week we're talking again with our friends Bryan Bayer and Garrison Cohen of the Authentic Man Program, about their latest tools to help men achieve their true potential.
Click here to learn more about The Authentic Man Program.
In this episode:
How our being nice can be the barrier to our own greatness;
How it is really our duty to express how we really feel, regardless of the outcome;
The importance of owning our attraction;
What we have to put on the line to evolve to the next level;
Where to find the arena to play our highest game;
Calling ourselves on our own bullshit;
The latest multimedia products from AMP;
How to put all of this theory in to real action.
About Bryan Bayer, Personal coach and co-founder of AuthenticSF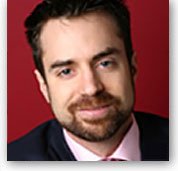 Bryan Bayer, CEO of AuthenticSF™ and the Authentic Man Program™, has facilitated workshops and coached hundreds of people to success in the areas of communications, business and relationship. Drawing from an extensive study of integral theory, developmental psychology and man/woman dynamics, Bryan has a background in the Destination Method, certified by Robert McDonald, one of the early pioneers and leaders in the science of NLP (neuro-linguistic programming). He has written dozens of articles on man/woman dynamics and personal development, and in addition to his coaching practice, Bryan is a course leader for the Arete Center for Excellence, the Authentic Man Program, and supervises the production of other courses.
About Garrison Cohen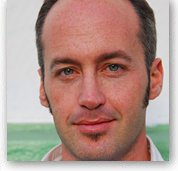 Garrison Cohen, VP of Development for AMP Media has spoken at over 300 colleges as far away as Singapore and has lead live workshops for up to 2,500 at a time. He is an award winning filmmaker, presenter, writer and honorary member of the Society of Leadership and Success, which has hosted other speakers such as Patch Adams and Colin Powell. His current work is based on a fusion of marketing, film production and accelerated learning. In addition to his work in education and entertainment Garrison has been a leading voice in the field of transformational work for men since 1996. Since his involvement with AMP Garrison has overseen the copyrighting, marketing, audio and video production that has gone out to men all over the world.