Podcast: Download
Subscribe: Apple Podcasts | Spotify | RSS

Marcus Buckingham wants you to be the best you can possibly be.
Not only that, he has a quick, effective program to help you get there.
Marcus has made a career out of studying high performance people from business to sports and reverse engineering their secrets for success. From this research he has learned some secrets to success that are in direct opposition to what we are taught growing up.
In this episode:
How do we define strengths?
Who is the best judge of your strength?
What do you call something you are very good at, that you don't like to do?
How do you make your strengths even stronger?
You are born perfect, how are you going to contribute that to the world?
How to create your "strong week" plan?
Listen as Marcus shows us how to amplify our strengths and make a real impression with our time here on Earth.
"It is your responsibility to offer your greatest, and longest lasting contribution to life." -Marcus Buckingham
Click here to learn more about Stand Out by Marcus Buckingham.
About Marcus Buckingham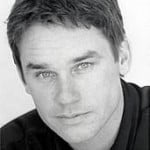 In a world where efficiency and competency rule the workplace, where do personal strengths fit in? It's a complex question, one that intrigued Cambridge-educated Marcus Buckingham so greatly, he set out to answer it by challenging years of social theory and utilizing his nearly two decades of research experience as a Sr. Researcher at Gallup Organization to break through the preconceptions about achievements and get to the core of what drives success.
The result of his persistence, and arguably the definitive answer to the strengths question can be found in Buckingham's four best-selling books First, Break All the Rules (coauthored with Curt Coffman, Simon & Schuster, 1999); Now, Discover Your Strengths (coauthored with Donald O. Clifton, The Free Press, 2001); The One Thing You Need to Know (The Free Press, 2005) and Go Put Your Strengths To Work (The Free Press, 2007).
The author gives important insights to maximizing strengths, understanding the crucial differences between leadership and management, and fulfilling the quest for long-lasting personal success. In his most recent book, Buckingham offers ways to apply your strengths for maximum success at work. What would happen if men and women spent more than 75% of each day on the job using their strongest skills and engaged in their favorite tasks, basically doing exactly what they wanted to do? According to Marcus Buckingham (who spent years interviewing thousands of employees at every career stage and who is widely considered one of the world's leading authorities on employee productivity and the practices of leading and managing), companies that focus on cultivating employees' strengths rather than simply improving their weaknesses stand to dramatically increase efficiency while allowing for maximum personal growth and success.


If such a theory sounds revolutionary, that's because it is. Marcus Buckingham calls it the "strengths revolution." As he addresses more than 250,000 people around the globe each year, Buckingham touts this strengths revolution as the key to finding the most effective route to personal success and the missing link to the efficiency, competency, and success for which many companies constantly strive. To kick-start the strengths revolution, Buckingham and Gallup developed the StrengthsFinder exam (StrengthsFinder.com), which identifies signature themes that help employees quantify their personal strengths in the workplace and at home.
Since the StrengthsFinder debuted in 2001, more than 1 million people have discovered their strengths with this useful and important tool. In his role as author, independent consultant and speaker, Marcus Buckingham has been the subject of in-depth profiles in The New York Times, Fortune, Fast Company, Harvard Business Review, USA Today and the Wall Street Journal and is routinely lauded by such corporations as Toyota, Coca-Cola, Master Foods, Wells Fargo, Yahoo and Disney as an invaluable resource in informing, challenging, mentoring and inspiring people to find their strengths and obtain and sustain long-lasting personal success.
A wonderful resource for leaders, managers, and educators, Buckingham challenges conventional wisdom and shows the link between engaged employees and productivity, profit, customer satisfaction, and the rate of turnover. Buckingham graduated from Cambridge University in 1987 with a master's degree in Social and Political Science.
Click here to learn more about Stand Out by Marcus Buckingham.