Podcast: Download
Subscribe: Apple Podcasts | Spotify | RSS
What are you tolerating in your life?
What are you putting your time into?
What are you saying no to?
Make this the year you drop all the bullshit and truly focus on what is really important in your life.
Shawn Phillips returns to The New Man and this show is all about focus.
So, what is focus?
"It's not what is on your mind; it's what is not on your mind." says Shawn.
Shawn and Tripp get into the details around:
The state of presence that arises when everything else drops away.
How to know what you really want out of your efforts.
If you don't know, you can't have focus.
How increasing your focus by just 20% per day can increase your results exponentially.
What is the difference between intensity and stress?Making life more expansive with focus.
Listen as Shawn Phillips coaches us into cultivating our intense focus and opening new doors in our lives.
Click here to learn more about Strength for Life by Shawn Phillips.
About Shawn Phillips, Author and Strength Expert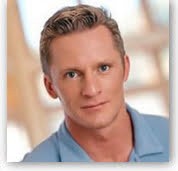 Longtime ambassador for personal transformation and fitness, Shawn Phillips is on a mission to spread a new standard of strength throughout America. On his quest, Shawn has focused his considerable passion on transforming our country, with his steady, unwavering message: "health is not enough; it's A Time for Strength." Phillips asks each of us to aim beyond health, to aim for Strength.
Shawn, whose uncompromising commitment to strength and fitness, is a best-selling author, entrepreneur, and renowned expert in the area of performance training and nutrition. For over twenty-five years he has helped hundreds of thousands of people including business leaders, professional athletes, numerous celebrities, clients and friends look great, feel great and unleash their full strength.
Instrumental in building the industry of performance nutrition, Shawn most recently created the Full Strength Premium Nutrition Shake, pioneering a brand new category known as "fast performance food."
Click here to learn more about Strength for Life by Shawn Phillips.