Podcast: Download
Subscribe: Apple Podcasts | Spotify | Stitcher | RSS

If money can't buy happiness then where do we find it? The answer is in life's simple pleasures.
It sounds like a cliche, but the truth is that we've trained ourselves to multitask and split our attention across many different arenas. The cost? We don't take the time to truly experience and enjoy our day and it's contents.
We're so focused on finding relief in the future that we're forgetting about the moment we're living in — now.
Our culture and its expanding arena of attention-grabbers like Facebook and Twitter make it more challenging to just have a glass of wine or a simple meal. For instance, we're finding it increasingly necessary to eat AND read email AND watch TV.
According to "Yeah Dave" Romanelli, a former PR agent for Shaquille O'Neill we can create a short checklist of things to focus on throughout the day — Humor, Something Delicious and the Beauty all around us. This will ultimately have a big, positive impact.
In this episode:
Jeff Spicoli and Fast Times at Ridgemont High
Technology Addiction
Continuous Partial Attention
Washington Post Experiment — Joshua Bell, violinist in the subway
How meditation is hard
Getting kicked out of a meditation retreat
ADHD
Bad energy is worse than body odor
The Likability Factor
Laughter is the way to get the panties off of a girl
Jerry Garcia and the Grateful Dead
India
Creating spaciousness in your mind creates spaciousness in your life
Click here to learn more about Livin' the Moment by Yeah Dave Romanelli.
About Yeah Dave Romanelli, Yahoo Wellness Expert, Co-Founder at One Yoga, Author
From Yeah Dave's Website: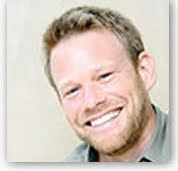 At One Yoga consists of multiple state-of-the art yoga studios in Arizona. A pioneering effort in the national yoga scene, At One Yoga fuses Western culture's fashion, music and technology with Eastern culture's sacred rituals and ancient tradition. I drew from this experience when creating a unique approach to yoga that would bust through its stereotypes and enhance accessibility to everyone.
A few months after we opened At One Yoga, I started teaching and looked no further than the Grateful Dead for inspiration. I grew up a huge fan of the Dead who would bring something different to each and every concert. When starting off as a yoga teacher, I intended to bring that same improvisational quality to my classes. Each and every one features a new message, fresh musical playlist, and a consistent flowing vinyasa yoga experience. I call my style Yeah Dave Yoga because in college, I had a tendency to ask questions my friends didn't know how to answer so they would just say, "Yeah Dave."
Meanwhile, my great friend from college, Katrina Markoff, studied at the Le Cordon Bleu in Paris as well as with various chefs all over the world. She returned to the US and began experimenting with chocolate by mixing it with unique ingredients like wasabi, sea salt, bacon, and curry. She started a business, Vosges Haut-Chocolat, which has exploded to success. Katrina was named the 2007 Entrepreneur Magazine's Woman of the Year.


In 2003, Katrina and I realized we were both in the business of fusion. She was fusing chocolate with tastes from every corner of the globe. I was fusing yoga with modern culture. For a lot of women, and some men, yoga and chocolate are two of their very favorite things.
I now tour the world presenting the Yoga + Chocolate experience which demonstrates the enhanced power, beauty, and sensory awareness experienced in the present moment.
I soon learned there was quite an appetite for this savory form of yoga. To quench this appetite, I teamed up with wine connoisseur Angela Gargano to create Yoga + Wine which teaches that a human being can model the aging process after one of the few things that ages well, a bottle of wine. To quote John Barrymore, "You don't age until your regrets outnumber your dreams."
One thing I've learned from my constant yoga travels: there's one thing more powerful than even the tastiest chocolate or the best vintage of wine: laughter. So I've dared to add a little humor to my message… sometimes edgy, other times irreverent, but always an attempt to lighten the load. Henry Beecher said, "A person without a sense of humor is like a wagon without springs, jolted by every pebble in the road."
My varied ideas, journeys, tastes and tunes all fold under one umbrella with my debut book Yeah Dave's Guide to Livin' the Moment (Broadway Books/Random House). Available on March 10, 2009, the book is about embracing everyday passions as gateways to the present moment.
Click here to learn more about Livin' the Moment by Yeah Dave Romanelli.