Podcast: Download
Subscribe: Apple Podcasts | Spotify | Stitcher | RSS
What's the deal with this myth that marriage is the death to your sex life?
Does it have to be this way?
Do you have to spend the rest of your days sneaking around with porn or affairs to get your sexual needs met?
In this episode, Dr. Sandor Gardos returns to The New Man to lay out some very simple things you can do to get the sexual juices flowing in your committed relationship.
In this episode:
Oprah's Vah-J-J
Vibrator called "The Sure Thing"
The Aphrodite
Oprah makes it ok to use sex toys
It's now mainstream to take an active role in making sex lives better
Myth: Sex life is over after marriage
Chris Rock
Married life = death of sex
Repressing sexual desire
Turning to porn
Having affairs
What can this guy do?
Not a myth that sex changes in marriage
Being passive won't make it better
Probably not as bad as you think it is
Desire discrepancy
Most common thing sex therapists deal with in couples
Polarizing sex
Couples are closer to sexual desires than perception
Taking it personally that she doesn't want to have sex
Perceived rejection
Coping mechanisms
Shutting off desire — clamping it off
Not being alive as a man when cutting off sexual desire
Trying to "keep the peace" doesn't serve the relationship
Resentment is almost irreversible
Avoiding anger actually builds resentment
What a guy can do to turn this around
Simple techniques
Change the dynamic
It's not always that the guy wants all the sex
For half of couples, the woman wants more sex
Non-goal oriented sensuality
Keep her guessing
Sex is no longer about ejaculation
Neediness is not attractive
Build arousal and passion
Getting out of the sexual routine
Routine is the enemy of passion
Novelty is an aphrodisiac
Small changes can have a big impact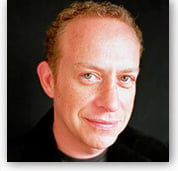 Sandor Gardos, PhD, is a licensed clinical psychologist and sex therapist. He was formerly a fellow at the College of Physicians & Surgeons of Columbia University in New York and is currently a research scientist at the HIV Center for Clinical and Behavioral Studies. He is a member of the American Association of Sex Educators, Counselors and Therapists as well as the Society for the Scientific Study of Sexuality. He has written over a hundred articles, chapters, books, and other publications, and has served as the editor of Sexual Science. Gardos is also a regular guest on many nationally syndicated television and radio shows.