Podcast: Download
Subscribe: Apple Podcasts | Spotify | Stitcher | RSS
This is part 2 of our talk with Dr. Sandor Gardos.
In this episode he continues to lay out some simple distinctions and the practices you can do TODAY to quit settling for a crappy sex life without killing your marriage.
In this episode:
Women's arousal pattern is different than men's
Why she doesn't initiate sex
Get over the myth of reciprocity in sex
Women want to feel deeply desired by their partner
Not just deeply desiring to "get off" with her
Make the passion about her, not just about "getting off"
What if you no longer desire your partner?
Don't be afraid to get outside help — qualified sex therapist
Go to a sex therapist vs "regular" psychologist
AASECT.org
SSTARNET.org
Don't overdo "closeness"
Avoiding conflict, being the peacemaker
Non-violent communication
Balancing domesticity with sexual passion
Don't get neutered
Harmony can reduce passion
What are you doing to remove the spark from your relationship?
Where's my desire in this moment? Own it.
Vulnerability means speaking what you wants
Vulnerability is taking risks
Take your woman "on a ride"
Do something where you don't know how she's going to respond
When and how to talk to her if this stuff isn't working
Accept that you have different styles — doesn't mean you're wrong
Remove the blame and shame
Why women have sex
What if she doesn't care about sex?
Your sexual needs matter — don't cut it off
Keep it simple and stick to the basics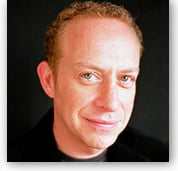 Sandor Gardos, PhD, is a licensed clinical psychologist and sex therapist. He was formerly a fellow at the College of Physicians & Surgeons of Columbia University in New York and is currently a research scientist at the HIV Center for Clinical and Behavioral Studies. He is a member of the American Association of Sex Educators, Counselors and Therapists as well as the Society for the Scientific Study of Sexuality. He has written over a hundred articles, chapters, books, and other publications, and has served as the editor of Sexual Science. Gardos is also a regular guest on many nationally syndicated television and radio shows.