Podcast: Download
Subscribe: Apple Podcasts | Spotify | Stitcher | RSS

Brent Kessel joins us to discuss the inner demons and voices we ALL carry with regards to money.
First off, money is not the root of all evil — it's our grasping and clinging for it. From this place, Kessel helps us figure out what our unconscious processes are that keep us "stuck" financially.
Do you and your partner struggle to see eye to eye with your finances? By diving into the different money archetypes, you'll see the possible solutions for finding harmony with the family finances.
Brent's book, "It's Not About the Money" is a solid guide for mastering the inner game of money and helping you find true well being.
In this episode:
Yoga, Meditation and Money
Blending finances with spirituality
Leaving a meaningful legacy
Life changes in India
Psychology and Finances
Abacus Portfolios
Why finances/money such a loaded topic for people
Fear for Survival
Your financial worst case scenario
Fears that we face have less power than the ones we don't
It's Not About the Money
Happiness and fear usually unrelated to how much money you have
It's about you, your relationship to fear and money
A four year old runs your financial life
If I just had more I would be happy
Fulfillment and well being
Believing advertising
Comparing ourselves to others
Prioritize well being
Why the disconnect between reality and our thoughts?
The mind makes a problem out of life
What is running the mental treadmill?
Nothing wrong with money
Dalai Lama on money
Money is not evil
Grasping, clinging creates the problem
"If I have that then I'll be happy"
We Get What We Think We Deserve
Subconscious mind, nervous system and money
Lottery winners, NFL Players and bankruptcy
Core story with money
Eight Financial Archetypes
The Guardian
The Pleasure Seeker
The Innocent
The Idealist
The Caretaker
The Star
The Empire Builder
The Saver
Balance is better than being imbalanced
How to save your marriage with money problems
We attract the archetype that we most need to develop
What is your money mask?
Secrecy keeps us trapped in our money woes
Click here to learn more about It's Not About the Money by Brent Kessel.
About Brent Kessel, Author, CEO of Abacus Portfolios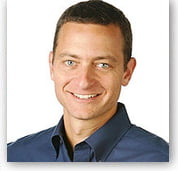 Brent Kessel is both the C.E.O. of Abacus Portfolios and President and co-founder of Abacus Wealth Partners, named one of the "top 250 wealth management firms in the U.S." by Bloomberg Wealth Manager. A cutting-edge firm, Abacus focuses on the inner dimensions of money as a critical component of the financial planning process and is widely acknowledged within the wealth management industry as a national leader in this niche.
As a financial planner, Kessel has counseled multi-millionaires as well as people of more modest means. He knows firsthand people's suffering in financial matters, and has been instrumental in offering real relief, whether by helping single moms to put their kids through college or inspiring the super-affluent to create a more balanced and fulfilling relationship to their wealth.

Kessel, who has a degree in economics with a minor in psychology from UCLA, has been a financial planner by day and a yogi by dawn for the past fifteen years. Since 1989, he has dedicated himself to yoga, and has progressed through the fourth series of Ashtanga under the guidance of his teachers, Chuck Miller and Pattabhi Jois. Kessel has also studied meditation with many of the world's most revered meditation teachers, including Thich Naht Hanh, the Dalai Lama, Eckhart Tolle, Jon Kabat-Zinn, and Adyashanti, among others.
A leader in his field, Kessel uniquely bridges the disparate worlds of finance and spirituality. In 1998, he began combining the financial and spiritual perspectives in a more public way. After being trained by two veteran financial planners to lead their workshops on the inner dimensions of money, he created his own, The Yoga of Money. He has since led popular workshops on money and personal growth around the country and given trainings for dozens of financial advisors and speeches at major financial conferences to rave reviews. Dubbed a "Financial Soul Searcher" by Research magazine, Kessel has been widely quoted in the national publications such as Business Week, The Wall Street Journal, Newsweek, Kiplinge's Personal Finance, CBS Marketwatch, Dow Jones, The Los Angeles Times, The Chicago Sun Tribune, Bloomberg Wealth Manager, The Journal of Financial Planning, Investment News, Ticker and Financial Planner. His work on spirituality and money has also been featured in Yoga Journal and Newsweek, and he has been profiled in the books Silver Spoon Kids and The Inheritor's Handbook. Kessel has been named one of the top 250 financial advisors in the U.S. by Worth magazine, and is the exclusive money columnist for the Yoga Journal.
Click here to learn more about It's Not About the Money by Brent Kessel.