Podcast: Download
Subscribe: Apple Podcasts | Spotify | RSS
Are you one of those guys who confuses homosexuality with pedophilia?
How are gay men similar to straight men?
And what can you learn from a gay man about improving the sex in your monogamous relationship?
This week King Mott joins us on The New Man. He's an Associate Professor of Political Science and Gender Studies at Seton Hall University and recently went head to head with the Roman Church over their scapegoating of homosexuals in the pedophilia cases that plagued the institution. King also discusses what it's like to be a gay man in America, how gays (generally) see the world much differently than straight men, what it's like to be a gay man doing men's work and how gay men are way ahead in the realm of having sexually satisfying monogamous relationships.
In this episode:
Roman Catholic Church
Pedophilia
Homosexuality
Equating pedophiles and homosexuals
Homosexuality within the Roman Church
Bigotry
The New York Times Standing up to the Roman Church
Prejudice against homosexual, lesbian community
Perpetuating Homophobia
Pedophilia has nothing to do with sexual orientation
Seton Hall and it's administration
The importance of controversial ideas
Roman church aiding pedophiles
Scapegoating gay men
The straight while male establishment
Ideas are changing towards LGBT
Homophobia is another form of misogyny
White straight men are not at fault
Living in a patriarchal societyFear of anything different
The importance of personal experience
Irony of sex in American cultureMixed messages in our culture with regards to sex
Sex is private
Trying to legislate sexual morality
Being a "fag" in the locker roomYounger generations are more tolerant
Most of us know someone who is gayMost gay men are not safe in parts of this country
How are gay and straight men similar?
Essentialism
Gay people see the world differently
Gay ghettos — Chelsea, the Castro — crime rates are low
The danger of stereotyping
Straight alpha males
How gays interact – power differentials
Gays and women being outside of the power differential
Gays and men's work
The Mankind Project
Straight men and same sex experiences
Shame
Being in one's power
Seeking truth in a safe way
Father issues
Waiting to see if it's safe to come out of the closet
Gays as social chameleons
Trust is built and earned
What gay men and straight men can teach each other
Straight men and the struggle with monogamy
Gay men and emotional monogamy vs sexual monogamy
You don't have to expect "everything" out of just one person
What happens after prince charming meets his princess?
The trap of "finding the one"
Marriages that are emotionally and sexually dead
Talk with your wife that you're feeling stuck in the marriage
She may be feeling stuck, too
Divorces, satisfying marriages
CLAG — Center for Lesbian and Gay Studies
About King Mott, Associate Professor of Political Science and Gender Studies at Seton Hall University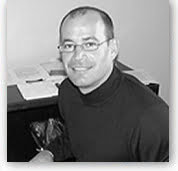 King Mott is an Associate Professor of Political Science and Gender Studies at Seton Hall University. He also has over 15 years of experience with The Mankind Project, and has been outspoken against the Roman Church with regards to the deliberately wrongful association of pedophilia with homosexuality.