Podcast: Download
Subscribe: Apple Podcasts | Spotify | RSS
Are you spending your day trying to GET money, women, or attention?
Do you accumulate things in order to feel better about yourself?
And how could you earn a living by helping others transform their lives for the better?
This week, Guy Sengstock is back for part 2 of our talk on finding your purpose and mission in life.
We're back with Guy Sengstock in our exploration of how to find your purpose or mission in life. In this episode, Guy shares his own personal story of revealing his passion and gifts.
We also make some powerful distinctions around how men use the world as a place to GET SOMETHING — money, sex, attention, validation, etc. The flip side is seeing the world as a place to EXPRESS SOMETHING — namely your talents and abilities to provide value or positively impact others.
Guy also walks us through a preview of his year long transformational coaching program. This is a great offering to consider if you're looking to make some major changes in your life AND develop some skills to earn a living by helping others.
Click here for more information on Guy's year long transformational coaching training.
Or contact Guy Sengstock at (415) 290-8385 or [email protected].
In this episode:
How Guy found his purpose by following his heart
Going to art school in San Francisco
How Circling came to be
Being gifted at something
Feeling more alive giving the gift
Following where he felt most alive
Following his deepest desire
The difficulty of speaking your purpose/mission
How you make your money, the people you hang out with
The importance of having other men in your life
The need for feedback from others
Humans are the only creatures who can lie to ourselves
The Narcissus Myth
Falling in love with the reflection
Agonizing over a yearning for the reflection
You already are what you've been searching for
You've found your purpose when it's not outside of you "to get"
A BMW or Confidence
We want things because of the experience we think they will provide
What is an expression of your confidence?
Are you trying to get something from the world?
Or are you trying to express something in the world?
Look at what you're currently doing in life
Why am I really doing this?
Start to be brutally honest with yourself
What does that get you?
Did you choose this?
If no, what would you choose?
Coaching, therapy, men's groups
David Deida
Your death bed
Guy's year long coaching program
How to be fully yourself
Creating transformational moments
Year long transformational crucible
About Guy Sengstock, Coach and creator of AreteCenter.com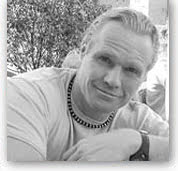 Guy Sengstock is the co-founder of the Arete Center for Excellence, an organization that offers accelerated personal growth courses. Guy is also a personal development coach, writer, poet, sculptor, and painter. The Arete Experience is a 3-day workshop offered in San Francisco that provides a remarkable opportunity to discover the unconscious ways in which you hold yourself back. Experience immense and lasting freedom to be yourself in all areas of your life!
Click here for more information on Guy's year long transformational coaching training.
Or contact Guy Sengstock at (415) 290-8385 or [email protected].