Podcast: Download
Subscribe: Apple Podcasts | Spotify | Stitcher | RSS
Are you scared to bring up certain topics because you don't want to cause a shitstorm with your girl?
Do you resent your partner for saying what you can and can not do?
And how is it possible that by avoiding conflict, you're actually killing the relationship?
This week, Alyson Schwabe Lanier and Christiane Pelmas are on the show to talk about how to navigate a woman's emotional minefield and approach taboo subjects or those conversations you've been avoiding.
In this episode we talk about addressing taboo and touchy topics with your woman. Whether it's money, going on a weekend trip with the fellas or having anal sex to spice things up in the bedroom — navigating a woman's emotional storm depends on YOU being confident in what you want and speaking that clearly. Alyson and Christiane lay out some amazingly valuable tips from a woman's perspective to help you have a more satisfying relationship.
Click here for information regarding The Red Pill Weekend.
In this episode:
"If I could just talk to her about this, things would be better…"
Fear that even speaking about stuff will set off a fight
Can't talk about sex, money, health issuesHow to discuss taboos
Speaking your desire is the biggest topic
Many people struggling being straight up with what they want in relationship
It's a dealbreaker that things can't even be discussed
We imagine how our partners will respond — not based in reality
Dating women with kids from a previous marriage
It's not okay to speak your truth
Quit assuming you know what your partner is going to say or do
Joking "around" the subject doesn't help you — it hurts you
It's not the topic that she's rejecting, it's how you're approaching it
Not owning your desire has you come off as creepy, untrustworthy
If she can't trust how you're speaking about something, she can't trust how you may do it
Fallacy: "You're responsible for my being satisfied"
Drill down and get clear about why you desire this
Make it right for having this in your life
Don't let your shame stuff it for you
Don't make it that she's not okay with it
Deep down, are you okay with it?
If you're scared or timid — be straight with that, bring that to the conversation
The danger of cutting off or not owning your desire
Cutting off what you want makes you less trustworthy
She may not like the content but she'll trust you more
You have a choice in every situation — you just may not like the options
What's more important to you? To live a lie or to in integrity
Being in relationship with a whole person
Click here for information regarding The Red Pill Weekend.
About Alyson Schwabe Lanier, Psychotherapist – MA, CGT, LPC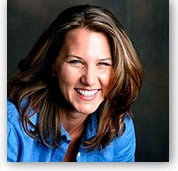 Alyson Schwabe Lanier has been in the mental health and human services field since 1996. She received her BA and MA in psychology, and is a Licensed Professional Counselor with the state of Colorado. Alyson has 8 years of specialization training in Gestalt therapy, and is known nationally for her approach in teaching people to relate authentically and live with intention. Alyson's theory and application are rooted in gestalt, developmental, energetic, and somatic psychologies, while her central philosophies are aligned with integral theory, human potential, and consciousness development. She offers real-world skills and actively helps you work out unfinished issues in the moment.  Alyson will help you make conscious, empowered choices so you are in charge of your life and how you live it.  Alyson is most often found training the trainer, and is the support behind those that influence the masses. She provides on-location private intensives, facilitates workshops in the art of authentic contact, and teaches her approach at Naropa University's graduate school of psychology. To reach her, you can call her directly at 303.800.4391 or visit her website.
About Christiane Pelmas, LCSW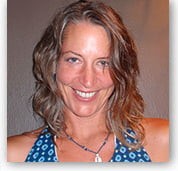 Christiane Pelmas, LCSW specializes in the re-wilding of the human soul and the cultivation of authentic expression through sexuality and intimacy. She maintains a private practice in Boulder CO where she works with couples and individuals in a variety of settings, teaches classes and facilitates groups. She can most easily be reached via email at [email protected] or by phone at 303-449-8590.