Podcast: Download
Subscribe: Apple Podcasts | Spotify | Stitcher | RSS

Are you one of those guys who seems to get paralyzed in the process of starting something new?
Do you think you need a bunch of training or preparation before you can take action?
And what is the one single practice that will change how you experience everything in your life?
This week, we've got Derek Sivers on the show to talk about The Tao of Business and how any situation in your life can become a positive one.
In this day and age of corrupt capitalists, CDBaby founder Derek Sivers shows us how you can build a multimillion dollar company just by focusing on helping others. In this episode, Derek reveals the Tao of Business and how just trying to make money usually delivers the opposite.
In this show:
What is the Tao of Business and how can it help you even if you don't own a business?
Do you need an MBA or a bunch of training to run a business?
How can learning too much be harmful?
How does personal development influence how you earn a living?
What is the practice Derek uses to turn *everything* into a positive experience?
If you're prone to take things seriously, how can you learn to be more playful and creative with your life?
What's the simplest way to build a solid business in a very short period of time?
How did the Segway inventor screw up royally and what can you learn from this?
Click here to learn more about Anything You Want by Derek Sivers.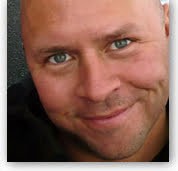 About Derek Sivers, Founder and Former Owner of CDBaby
Derek Sivers is best known as the founder of CD Baby. A professional musician (and circus clown) since 1987, Derek started CD Baby by accident in 1998 when he was selling his own CD on his website, and friends asked if he could sell theirs, too. CD Baby was the largest seller of independent music on the web, with over $100M in sales for over 150,000 musician clients. After he won the 2003 World Technology Award, Esquire Magazine's annual "Best and Brightest" cover story said, "Derek Sivers is changing the way music is bought and sold… one of the last music-business folk heroes."

In 2008, Derek sold CD Baby to focus on his new ventures to benefit musicians, including his new company MuckWork where teams of efficient assistants help musicians do their "uncreative dirty work". His current projects and writings are all at Sivers.org.
Click here to learn more about Anything You Want by Derek Sivers.