Podcast: Download
Subscribe: Apple Podcasts | Spotify | Stitcher | RSS
Are you one of the millions of men who are looking to find that special someone?
Are you quietly using or considering an online dating website?
And if so, how is your online dating profile already screwing up your chance to meet Mrs Right?
This week, Siona Van Dijk from the online dating site, Gaia Soulmates is here to help you avoid looking like a tool while making the most of your online dating efforts. So many men (and women) are screwing up their chances for finding a partner just by falling into a few potholes in their profile.
In this show, Siona Van Dijk walks us through some of these online dating danger zones and helps you get the most of your online dating experience.
Click here to learn more about Gaia Soulmates.
In this episode:
How do you get the most out an online dating site?
Is there a stigma around online dating?
How are dating sites different from Facebook and other community sites?
How are guys screwing up their profiles?
How is your profile perceived by your potential partner?
How long should you plan to be on an online dating site?
How can you create a unique and authentic profile?
How to move the online interaction into a face to face date?
How many dates should you go on?
What's more important — shared values or shared interests?
Where online can you find women with depth and consciousness?
Visit Gaia Soulmates here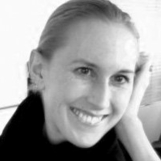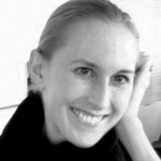 About Siona Van Dijk, Co-founder & Director of Gaia Soulmates
Siona van Dijk is the Director of Gaia Community, an online network of nearly 300,000 visionaries, artists, and spiritual seekers committed to living lives of purpose and contributing to a positive future, and the co-founder of Gaia Soulmates, a dating site for singles seeking meaningful and mutually-supportive relationships. A graduate of the Institute of Transpersonal Psychology, Siona's background also includes training in community building, facilitation, and bereavement counseling. She lives in Boulder, Colorado.