Podcast: Download
Subscribe: Apple Podcasts | Spotify | RSS
Do you feel perpetually stuck trying to fix, change or heal yourself?
Should you wrestle with your problems or just witness them?
And would you believe that you — yes you — can learn how to tap into another dimension where you're already whole, complete and perfect?
Are you kidding me?
Well, get ready to use the force, young jedi because this week we're talking with a clairvoyant healer who claims to see other dimensions while helping folks dump their draining life patterns. Is this just new age hocus pocus or could it help YOU live your best life?
In this episode:
How can presence help you find your balls?
What can you do to drop these draining patterns and live your purpose?
What is a clairvoyant?
How can a clairvoyant help you?
Can anybody see these other dimensions?
Can you learn to see into the future?
Is life really like an Alex Grey painting or Tool album cover?
Why is it unhelpful to try to fix, change or heal?
How can your workout help you do soooo much more?
About Sarah Ingier, Clairvoyant and Energy Healer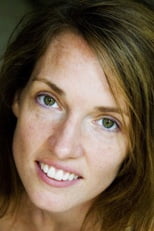 A pioneer here to help humanity step into a more Soulful existence, Sarah is a highly impactful teacher and healer. She is a guide into the unknown parts of ourselves. Sarah's progressive views on life, spirituality, and healing make her work extremely transformative.
Sarah has a beautiful blend of youthful innocence and piercing wisdom. Her highly developed clairvoyant and healing abilities help her to serve a wide range of people. From the most diligent spiritual seeker to the corporate executive, Sarah is a translator of information and a channel for healing.
Sarah travels around the world giving workshops and retreats, helping people to connect to more of who they are. When she is not traveling she has a private practice in Austin Texas, where she offers Clairvoyant readings and healings.
Sarah founded Presence Inc., a spiritually based business dedicated to help individuals, the planet, and culture step into a new era of greater alignment, greater peace, and greater healing. She is a core faculty member for the Kaiser institute, an organization committed to expanding consciousness within organizations and healthcare systems.