Podcast: Download
Subscribe: Apple Podcasts | Spotify | Stitcher | RSS
Are you afraid of what your friends may say if they caught you listening to The New Man?
What would it be like to suddenly and unexpectedly become the national spokesman for men's personal development?
And how did one guy manage to seemingly unite the feminists and the chauvinists?
This week we talk with a New Man listener who set out to quietly start a men's group and then found himself bombarded by the British national press.
We're talking with Alex Linsley of Man Collective in Oxford. Listen to this amazing story about how, in an effort to remain "under the radar", Alex ended up in the national press explaining to the country why he wanted to be in a men's group.
In this episode:
What a men's group can do for you
Most guys are tolerating a lot of surface-level BS
Authentic Man Program
David Deida
Why some guys are "in the closet" about personal development
Top Gear
Uniting the chauvinists and the feminists
Loaded Magazine
What Alex learned from being in the gunsight of the press
Click here to learn more about Man Collective
About Alex Linsley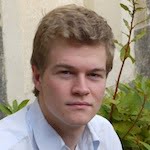 Alex Linsley is an Economics & Management student at Oxford University. He realised how little he enjoyed his mundane existence four years ago and learnt from phenomenal teachers. Alex set up Man Collective (www.mancollective.co.uk), a men's group in Oxford, in October 2009 to international media reaction. This has inspired him to reach out to men's work across the UK. He is now involved in a variety of projects to support men and women who want inspiring, joyous lives through truly connected and exciting relationships.