Podcast: Download
Subscribe: Apple Podcasts | Spotify | RSS
Are you able to say what it is you really want in life?
Can you own what you want without needing to defend or justify it to others?
And how does just going with the flow mean you won't be helped?
This is part 2 of our talk with Alex Linsley. Listen in as we discuss how you can grow a pair AND inspire those around you to lend a hand.
Alex Linsley is the founder of Man Collective in Oxford, England. In this episode he continues his story of being thrust into the limelight to explain his position on men's personal development. He also has some amazing lessons to share.
In this episode:
Getting clear on what you want in life
What motivates you?
Do you believe you need to justify or defend what you want?
Owning your desire is not dictatorial
What keeps us from owning what we want
What inspires people to lend a hand
Avoiding criticism
Taking your seat beyond the mediocre
Click here to learn more about Man Collective.
About Alex Linsley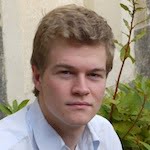 Alex Linsley is an Economics & Management student at Oxford University. He realised how little he enjoyed his mundane existence four years ago and learnt from phenomenal teachers. Alex set up Man Collective (www.mancollective.co.uk), a men's group in Oxford, in October 2009 to international media reaction. This has inspired him to reach out to men's work across the UK. He is now involved in a variety of projects to support men and women who want inspiring, joyous lives through truly connected and exciting relationships.