Podcast: Download
Subscribe: Apple Podcasts | Spotify | Stitcher | RSS
Johnny B Truant is the guest on this episode of The New Man Podcast.
Are you tolerating some soul-sucking job because you don't think you could survive any other way?
Do you believe that if you "follow your passion" everything will just fall into place financially?
And does your financial doomsday scenario paralyze your ability to realize your greater potential?
This week we're talking with Johnny B Truant, a guy who started making 5 figures a month — within 9 months — by seemingly being himself. Sound too good to be true? Let's find out.
Last year, Johnny B Truant was upside down after participating in a real estate investment gone awry. He was scrambling to provide for his family and pay down thousands of dollars every month that these investment deals were backfiring.
Johnny had done the soul sucking job, he had crashed and burned in his own web development company and then ultimately he found his groove where he struck a great balance between being himself and providing clear value to certain group of people.
Within 9 months, Johnny went from $0 to 5 figures per month and he did it with integrity and without having to become a bullshit artist.
He's got a ton of useful information for anyone who wants to blend their passion with their livelihood.
In this episode, we discuss:
Following your passion won't likely pay the bills — but that doesn't mean you should quit
Making a living by being yourself
Ditching the "Business Code of Conduct"
Figuring out what is valuable to others
Win/Win — It's more than just a cliche
The importance of relationships
The sure fire recipe for business success (or any success for that matter)
Fear and the idea that "there is no spoon"
What you can do today to start your own business
About Johnny B Truant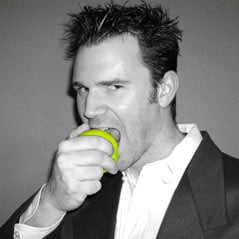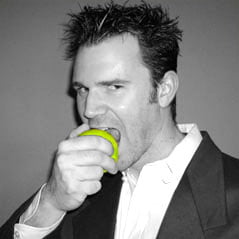 Johnny B. Truant is an internet marketing nonconformist and punk rock entrepreneur. In nine months, he used his own breed of "personality branding" (characterized by transparency, win-win-win business thinking, an abundance of character, and a healthy lack of "professionalism") into a five-figure-monthly business.
In addition to running his own site at JohnnyBTruant.com, Johnny is a frequent contributor to mega-blogs Copyblogger.com and Problogger.net, as well as to the cult hit small business marketing blog IttyBiz.com.