Podcast: Download
Subscribe: Apple Podcasts | Spotify | Stitcher | RSS
How to Be Charismatic
Do you ever talk to strangers?
Do you only notice people you think may be able to get you laid or paid?
And what is the best way to deal with guys who are shit talkers or haters?
This week, we're talking with Jordan Harbinger from the Pickup Podcast about how YOU can bust out of your societal conditioning and unlock the charisma within.
In this episode:
Why charismatic guys rule
How to become outgoing
The benefits of having good social skills
The dangers of judging others to be more or less valuable than you
Why some guys are submissive or constantly apologizing
Why some guys are haters or shit-talkers
Why some guys are competitive, constantly comparing themselves to others
Why some guys are naturally cooperative
How to inspire others to want to help you
A simple practice for getting out of your socially pre-defined shell
About Jordan Harbinger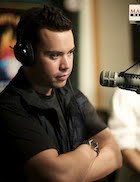 Jordan Harbinger has always had an affinity for Social Influence and Dynamics, but first became aware just how valuable these skills were when his grades left him just short of the acceptance requirements for University Of Michigan School of Law. Jordan, unwilling to accept the possibility of being unable to pursue his career of choice, immediately and effectively talked his way into law school. It was then that his fascination and curiosity with the power of Social Influence was born.
It was while attending law school that he also began his education in Social Dynamics and his search for the best in the field. In 2006 he started PickupPodcast, a Relationship Advice and Social Dynamics interview podcast with Co-Host AJ Harbinger. With the following garnered from PickupPodcast, Jordan Harbinger began coaching students in his free time on an on-call basis. It was during these sessions that he realized the substantial need for progression and innovation in the industry.
After graduating in the top of his class, he went on to New York City to pursue his dream of being a Wall Street lawyer. He was accepted at a top-tier firm, but his passion for Social Dynamics still flourished. His search soon brought him to Johnny Dzubak & Alex Weber, two efficacious Social Dynamists. Shortly thereafter, Jordan became even more engrossed in the world of Social Dynamics and saw a strong need for integrity and candor in the industry. It was then he quit his job as a lawyer and founded The Art of Charm. In 2008 SiriusXM Satellite Radio approached Jordan with an offer to host a weekly show on a trial basis. The show was an unequivocal success and Game On became a permanent fixture at SiriusXM, broadcast all over the North American continent.
Jordan's business sense, extensive knowledge of the industry and contemporary approach to coaching make him one of the best and most sought after dating coaches in the world. These qualities have also led him to receive some of the highest recognitions in the industry of Social Dynamics.
Check out Pickup Podcast and Art of Charm.