Podcast: Download
Subscribe: Apple Podcasts | RSS
Sarah Ingier — How to Live a Great Life When Life is Kicking Your Butt
Do you feel like you're climbing a mountain, and the damn thing is just getting steeper and more treacherous?
Does trying to make more money or create a life you really want feel like swimming against an invisible current?
And is it possible to live a great life when it is kicking your butt?
This week, we're going deep, Jedi. Listen in as Sarah Ingier and I lay out some simple steps to help YOU quit beating your head against the wall and create what you really want.
In this episode:
Weathering the storm
How to quit beating your head against the wall
Why the game is changing
The old way of creating doesn't fit anymore
Living your purpose or calling
Polarity and how it affects your ability to create what you want
Why the guys who are lost and won't ask for help are f'in idiots
How having more fun is going to help you create the life you really want easier and faster
One day event with Tripp and Sarah in Boulder on June 19th
About Sarah Ingier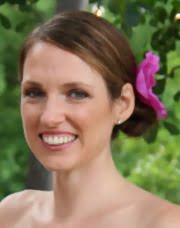 A pioneer here to help humanity step into a more Soulful existence, Sarah is a highly impactful teacher and healer. She is a guide into the unknown parts of ourselves. Sarah's progressive views on life, spirituality, and healing make her work extremely transformative.
Sarah has a beautiful blend of youthful innocence and piercing wisdom. Her highly developed clairvoyant and healing abilities help her to serve a wide range of people. From the most diligent spiritual seeker to the corporate executive, Sarah is a translator of information and a channel for healing.
Sarah travels around the world giving workshops and retreats, helping people to connect to more of who they are. When she is not traveling she has a private practice in Austin Texas, where she offers Clairvoyant readings and healings.
Sarah founded Presence Inc., a spiritually based business dedicated to help individuals, the planet, and culture step into a new era of greater alignment, greater peace, and greater healing. She is a core faculty member for the Kaiser institute, an organization committed to expanding consciousness within organizations and healthcare systems.