Podcast: Download
Subscribe: Apple Podcasts | Spotify | Stitcher | RSS

Are you doing whatever you can to avoid rejection?
When the world says "no" do you give up or keep going?
And are you hoping that one day you'll no longer have to take risks or do things that scare you?
Author Keith Martin Smith is here to talk about his 300 rejection letters, avoiding risk and why no means "not yet." Keith Martin Smith wrote the Junpo Denis Kelly biography A Heart Blown Open.
In this interview:
When "No" means "Not Yet"
How to come back after rejection
How to make the big, scary commitment
How to tell if it's the "right" path
Going for what you want vs living with regret
Dealing with the fear of taking the biggest risk
Defining yourself by what you do vs who you are
Giving up your voice and dreams
Why the challenge and risk never ends
How a men's group and family support helped
Behind the scenes writing A Heart Blown Open with Zen Master Junpo Denis Roshi
Click here to learn more about A Heart Blow Open.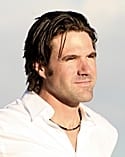 About Keith Martin Smith
https://www.keithmartinsmith.com
From Keith's website:
Most of my days are spent writing either for myself or for one of my clients, in or around Boulder, Colorado. I've been writing for all of my adult life and my first work of fiction, The Mysterious Divination of Tea Leaves, was published in 2009.  Since then a second book, A Heart Blown Open, was picked up by Divine Arts Media and released in February 2012.
To round things out, I'm also a long-time practitioner and teacher of Northern Shaolin Kung Fu and Zen, and bring the same level of discipline and focus to my writing that I do to those two things. But just so you don't get the wrong idea, I'm also fond of sleeping in and drinking ales, and have been known to take several uncalled for flights of fancy a day.
On occasion I dabble  in philosophy and academia, and the future of art and art criticism have long been a fascination for me, especially as an active fiction writer.
Since leaving the Philadelphia in 2006, I've given up my love of sailing and replaced it with a much more exhilarating love of motorcycling in the summer (I have a 1972 BMW R 60/5), and skiing in the winter.
If you'd like to learn more about me, it's probably best to peruse my journals. Also feel free to check out my photo gallery, and I'm always happy to meet new folks on Facebook.
Click here to learn more about A Heart Blow Open.