Podcast: Download
Could you be a drama queen without even knowing it?
Are you focusing on your problems or the outcomes you want?
And how does playing the blame game kill your passion for life?
The Power of TED author David Emerald is here to talk about drama, victimhood, and how you can stop pointing fingers and empower yourself in any situation.
In this interview:
How knowing the Drama Triangle can change your life
The difference between victimization and victimhood
The key to creating passion in your life
The simple way to create empowerment
The small steps to a big vision
When being a supportive friend doesn't help
One thing you can do today to shift your mentality
Click here to learn more about The Power of TED.
About David Emerald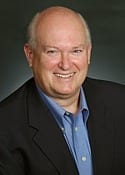 David Emerald is the author of The Power of TED* book, an executive coach, and uplifting keynote speaker who lives in the Pacific Northwest with his wife and business partner, Donna.
A master facilitator and speaker, what sets David apart is his authentic style of presenting. David is conversational, entertaining and approachable as he shares his simple, yet profound, philosophies.
His inspirational and practical material enlightens and encourages participants to reach new levels of collaboration through empowering relationships. At the end of the day, participants walk away feeling inspired, and eager to take action.