Podcast: Download
Subscribe: Apple Podcasts | Spotify | RSS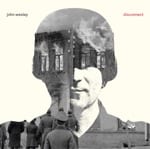 Are you playing small without even knowing it?
Are you missing opportunities because you're afraid to rock the boat?
And could it be possible that what you really want is much closer than you can imagine?
Progressive rock badass John Wesley is back to discuss how he reinvented himself by claiming his power and taking his seat next the big names in the business.
In this interview:
How to stop settling
The power of surrounding yourself with positive, powerful people
Reinventing his career after losing his mother and becoming a father in the same week
Asking Alex Lifeson of Rush to play on his record
Steven Wilson of Porcupine Tree
Click here to check out John Wesley's album Disconnect.
About John Wesley

John Wesley has built a long and varied career as a songwriter, "sideman" guitarist, and recording artist.
His music has been called lyrically sensitive and musically dynamic. His songwriting style incorporates emotionally-charged vocals that evoke the honesty and intimacy of Roger Waters and Patty Griffin coupled with a melodic yet intricate guitar style reminiscent of David Gilmour, Alex Lifeson, Jeff Beck, and Warren Haynes.
Wesley's guitar-driven acoustic and electric songs represent the cultivation of many inspirations — alternative, progressive, art, and classic rock genres intertwined with poignant lyrics drawn from the poetry of the common man. What really appeals to Wesley's fans worldwide is a spark of sincerity and sensitivity so oft absent in today's mainstream music.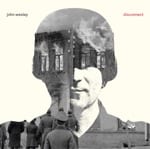 Most recently, John Wesley has performed as sideman, guitarist/vocalist for critically acclaimed UK based recording act Porcupine Tree, during the In Absentia, Deadwing, Fear of a Blank Planet, and The Incident world tours. He has performed in the band for nine years, culminating in 2010 with sold out performances at Radio City Music Hall and the Royal Albert Hall.
Wesley's long awaited sixth full-length studio album, Disconnect, is slated to be released by Inside Out Music on March 31st, 2014.