Podcast: Download
Subscribe: Apple Podcasts | Spotify | Stitcher | RSS
Do you compare yourself to successful people and then just to end up feeling like crap?
Do you hope that success will break you free from life's challenges?
And what's it like for a guy who — from the outside — looks like he's at the top of his game?
Philosopher and en*theos CEO Brian Johnson returns to discuss how he pulled his life out of a tailspin and why we need to keep an eye on our motivations.
In this interview:
Developing a growth mindset instead of a fixed mindset
Coaching with Steve Chandler and Steve Hardison
Being Anti-fragile
Brian's humble upbringing
The Tools with Stutz and Michels
Click here to check out Tripp's class "How to Stop Playing Small" on en*theos.
About Brian Johnson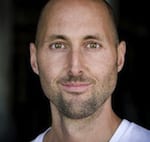 Brian Johnson is the Philosopher & CEO of en*theos–a company that creates cool stuff to help people optimize their lives. He's the co-founder (with his wife, Alexandra) of the en*theos Academy, PhilosophersNotes and Blissitations and is the author of A Philosopher's Notes. He's also featured in the documentary Finding Joe and has a monthly "Big Ideas" column in Experience Life magazine.
In one of his past lives, as a 24-year-old law school dropout turned Founder/CEO, Brian led the creation of eteamz-the world's largest amateur sports site that currently (and profitably) provides team and league web sites and a comprehensive suite of services to over 3 million teams from over 120 countries around the world. (For example, Little League Baseball® uses the technology.) After spending the requisite time in "garage-mode," eteamz won UCLA's Business Plan competition, raised over $5 million of capital, grew from 3 to 45 employees in less than a year (including the CEO of Adidas and the eventual winner of Apprentice II) and was sold for over $13 million of stock and cash to The Active Network, Inc. in 2000.
After successfully leading the integration of the two companies as a Vice President at Active, Brian spent a few years as a philosopher, immersing himself in philosophy, psychology, mysticism and optimal living. He read hundreds of books and traveled a bit-studying Jesus in Jerusalem, Marcus Aurelius in the Danube of Hungary, Rumi in Konya, Turkey, and Socrates in Greece. On his return, he created thinkArete.com, a site where he began distilling the universal truths of optimal living. Over 10,000 people signed up to receive his daily newsletter where he shared the wisdom of his favorite teachers, showing how everyone (from Nietzsche to Buddha to Emerson) is saying the same thing.
In 2004, in an effort to integrate his philosophical and entrepreneurial selves (yes, he's a Gemini 🙂 and to put the truths he was studying into practice, Brian created Zaadz (now Gaia)-a company named after the Dutch word for seed committed to leveraging world-class social networking tools to connect, inspire and empower people committed to transforming their lives and our planet. (Think: Facebook for people who want to change the world.)
As the Philosopher & CEO of Zaadz, he raised $3 million to finance the launch of the business. Investors included a billionaire and his family and the CEO of Whole Foods. Feeling the dharmic pull to immerse himself back into studying and living the universal truths, Brian sold Zaadz to Gaiam, Inc. (Nasdaq: GAIA) in the summer of 2007.
Before all of that, Brian graduated Magna Cum Laude with Phi Beta Kappa honors from UCLAwhere he studied Psychology and Business. Brian has been quoted in The Wall Street Journal and various other publications on everything from philosophy and business to his vision on how to change the world. He has presented on various panels, served as a judge for the Anderson School at UCLA's Business Plan writing competition, and given lectures on conscious capitalism, entrepreneurial finance and the Internet economy at USC's Marshall School of Business, Claremont McKenna and Cal Tech.
Brian is also a contributing author in Michael Strong's book Be the Solution: How Entrepreneurs & Conscious Capitalists Can Solve All the World's Problems where he joins Whole Foods CEO John Mackey, Nobel Peace Prize-winner Muhammad Yunus, legal reform expert Hernando de Soto and others in discussing how we can leverage entrepreneurialism as a force for good. His chapter focuses on the role of the conscious entrepreneur in transforming our world.
And, look for Brian in the upcoming documentary on Joseph Campbell called Finding Joe-all about the role of myth/ritual/spirituality in the 21st century.
Click here to check out Tripp's class "How to Stop Playing Small" on en*theos.