Podcast: Download
Subscribe: Apple Podcasts | Spotify | Stitcher | RSS
Are you chronically disappointed because things just aren't going the way you expect them to go?
Are you frustrated with your relationship or job or life in general?
And does this personal development stuff really work?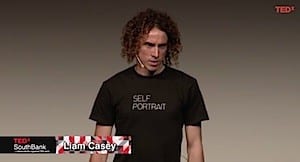 Today my friend and coaching client Liam Casey talks about how he's turning his relationships and professional life around. Here's what has really made a difference for him so far.
In this interview:
Why his relationship was stuck
How he stopped avoiding what scared him
The mindset he's using to create a more rewarding life
How to turn your life around
Liam Casey's TED Talk
Liam took the challenge to speak at a TED event in Brisbane, Australia. He used the opportunity to discuss some of the big ideas he's learned about dealing with his fears, shame, and how to navigate relationships with women more confidently.
Watch Liam's TED talk below
Can't see the video above?
Click here to watch Liam's TED talk.
About Liam Casey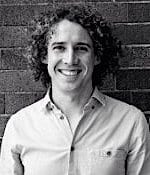 Liam Casey is a creative leader from Brisbane, Australia who helps lead businesses through times of great change towards designing the products, brands and services that will make a real difference in their world.
He's passionate about creating great creative partnerships – personal and professional – and took this passion to the TEDx stage.
Some people say he looks a little like Sideshow Bob but that's patently false. The resemblance is much more Ryan Gosling.