Podcast: Download
Subscribe: Apple Podcasts | Spotify | Stitcher | RSS
Are you avoiding an uncomfortable conversation with someone?
Are you scared that something awful will happen if you're honest with them?
And could it be possible that life might get better after you have this scary discussion?
Today's guest is here to talk about how to have difficult conversations — Here's what he's learned after pulling back the curtain and telling his wife, co-workers, and sons he was gay.
In this interview:
Battling alcohol and drug addiction
Being openly gay and then deciding he was not gay
From homeless to living the American Dream
Getting married and starting a family
Getting a divorce
Coming out as a gay man
Feeling terrified to tell his sons he was gay
Finding his calling and switching careers after being very successful financially
Redefining what it means to do challenging or risky things
Click here to learn more about Mark Silverman.
About Mark Silverman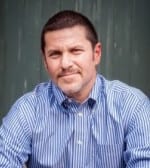 Mark Silverman is a Force of Nature. When people spend time with him they transform…Always.
Some aren't ready for it. The rare ones are, and they want more.
They are ready for an Extraordinary Life.
They are ready for an Extraordinary Business.
They are ready for an Extraordinary Relationship.
Mark is not a Coach or a Consultant, although he has Coaching and Consulting Clients. Every engagement is unique. The common thread is a leap forward towards the intended result.
Mark is very human, very honest and very vulnerable. These qualities allow him to be real with his clients and meet them on a deeper level than they are accustomed to, fostering long lasting, exponential results.
Mark has generated over $90 Million in sales and received numerous awards over his 15 Year Career at Fast Moving, Fast Growing Companies like NetApp, VMware and EMC. He has lead teams to work with CEO's, Management and Front Line stakeholders to bring mutual success and close multi-million deals. His dedication to the success of all involved through leadership, coaching, and mentorship was the training ground for his passion to support others to achieve their goals.
He has also stumbled. Mark has experienced failure at a few business ventures and relationships along the way and knows the lows that come with living a full out life. He is a master at turning a Challenging Situation into Gold.