Podcast: Download
Subscribe: Apple Podcasts | Spotify | Stitcher | RSS
Are you a member of The New Man Life yet?
https://TheNewManLife.com
When things feel challenging, how do you know if it's time to push harder or change direction?
Does course correcting in life or business mean you're a quitter?
And are you using others as an excuse to keep you from making a big change?
Philosopher Brian Johnson is back to discuss what helped him make some major course corrections with his businesses. And he'll also talk about the powerful wake up call that took him three years and two million dollars to realize.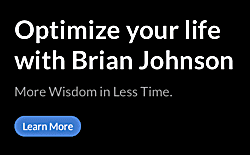 In this interview:
Tips for deciding whether to push forward or change course
The difference between quitting and course correcting
What is an experimenter's mindset?
What's the hardest part of course correcting?
Building confidence
And:
Dealing with responsibilities, obligations to others
Fear of burning bridges
You can't please everyone all the time
How can conflict make relationships stronger?
Getting gritty
What if pivoting is how you run away from challenge?
Mentioned:
Gay Hendricks and your Zone of Genius
David Deida and mission
Getting to Plan B because Plan A never works
Nassim Taleb – Becoming Antifragile
Kelly McGonigal – Flourishing vs being happy
Daniel Coyle – Inspiration is for amateurs
Click here to learn more about Brian Johnson.
About Brian Johnson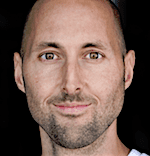 From BrianJohnson.me
The short story:
I love wisdom. A lot. And, I love helping people optimize their lives so we can change the world together as I study, embody and teach the fundamentals of optimal living—integrating ancient wisdom + modern science + common sense + virtue + mastery + fun.
I created PhilosophersNotes + Optimal Living 101 + en*theos, wrote a little book called A Philosopher's Notes, was featured in the documentary Finding Joe and have an Optimal Living column in Experience Life magazine.
In my past lives, I raised $8 million to finance the creation of eteamz + Zaadz (sold to Active + Gaiam) after graduating Phi Beta Kappa from UCLA (where I studied Psychology + Business).
I also love long hikes chatting with my wife, Alexandra, and going on adventures + playing blocks with our son, Emerson.