Podcast: Download
Are you a member of The New Man Life yet?
https://TheNewManLife.com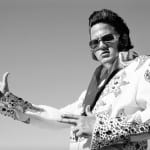 Have you hit a spot where things are good but you want them to be better?
Are you really just supposed to bust your butt until you're an old man and then sit on that butt until you die?
And what if feeling lost and uncertain about your future means you're right on track?
My buddy Marc David (founder of the Institute for the Psychology of Eating) is here to discuss what many, many men are thinking but aren't asking out loud: I got to this point, what do I do with my life now?
In this interview:
Dealing with burnout
Making career and big life transitions
Are you a prince or a king in life?
What to do if you're feeling lost and unsure about what to do next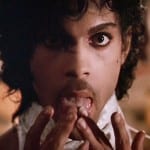 And:
Learning a new way to be powerful in work, relationships, and life
When "just tell me what to do" doesn't work anymore
How avoiding uncertainty is holding you back
Also:
The difference between King and Prince
The Dark Night of the Soul
Joseph Campbell
Luke Skywalker and Han Solo
A young bull, an old bull, and a bunch of sexy cows
Warren Buffet and Richard Branson
Coaching, mentorship, men's groups
About Marc David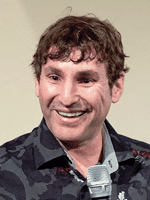 Marc David, M.A. is the Founder and primary teacher of the Institute for the Psychology of Eating. He's a leading visionary, teacher and consultant in
Nutritional Psychology, and the author of the classic, groundbreaking and bestselling books Nourishing Wisdom and The Slow Down Diet. For over 3 decades Marc has been an innovator in eating psychology and nutrition.
His humorous, engaging, and informative speaking style has made him a popular and well-loved presenter, and his uplifting and inclusive approach appeals to a wide audience of eaters who are looking for fresh, positive, and inspiring messages about food and metabolism.
Marc has an extensive background in clinical nutrition, eating psychology, and coaching modalities. He has a long history in product development and marketing in the food and supplement industries, and has held senior consulting positions at Canyon Ranch Resorts, the Johnson & Johnson Corporation, the Disney Company, and the Kripalu Center for Yoga and Health. He also served on the editorial board of Alternative Therapies in Health and Medicine.
Marc's work has been featured on CNN and NBC, and in publications such as The New York Times, Chicago Times, McCall's, Glamour, Elle, Yoga Journal, WebMD, and hundreds more. His books have been translated into over 10 languages. Marc has presented at a long list of professional settings, including Harvard University, the Institute for Functional Medicine, and The National Institute for the Clinical Application of Behavioral Medicine.
He's lectured and presented around the world, and has mentored many of the luminaries in the fields of nutrition and natural medicine. Marc founded the Institute for the Psychology of Eating as a way to channel his passionate mission to create an effective, uplifting, results driven approach to the ever-increasing number of eating challenges and nutrition-linked health concerns that the world is facing. Marc earned his M.A. at Sonoma State University in Psychology and trained at the Benson Henry Institute for Mind Body Medicine and SUNY Upstate Medical School.
He's logged thousands of hours of client sessions over the last 30 years in a full range of clinical nutrition challenges, eating disorders, weight concerns, body image struggles, and the most common and compelling food challenges such as overeating, binge eating, emotional eating, endless dieting, weight loss resistance, and much more.
The powerful body of work presented at the Institute is the result of a lifetime of Marc's research, inquiry, and clinical experience that were driven by one compelling question: How can we combine the best of nutritional science and eating psychology to serve people in a profound and truly effective way? To this end, Marc has originated two unique new approaches – Dynamic Eating Psychology and Mind Body Nutrition.
The result of this unique combination of eating psychology and holistic nutrition is a revolutionary and powerful body of work that's taught at the Institute to both professionals and the public.