Podcast: Download
Subscribe: Apple Podcasts | Spotify | RSS
Are you a member of The New Man Life yet?
https://TheNewManLife.com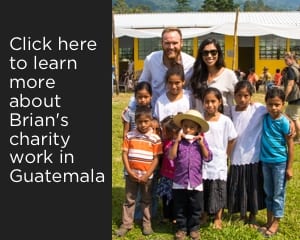 Do you have a dream to leave your job, have a four hour workweek, and make easy money online?
Are you in a perpetual state of being busy or frantic?
And is making a ton of cash really going to give you the respect and peace of mind you may want?
Before my coaching client Brian Smith made his millions, he was struggling to be the guy who stood above the rest. The truth? He was barely scraping by, $250K in personal debt, overweight, under slept, and very stressed out. What has he learned from chasing success and trying to stand out?
In this interview:
Chasing success — expensive cars, big watches, and hot women
Lessons learned from striving to stand out from others
A plan to become the next Tim Ferriss with a 4 Hour Workweek
Leaving his job and taking a huge professional risk
Also:
Changing careers – the grass is always greener on the other side
The investor who cleans the toilets
Faking his successful persona with huge personal debt
Overweight, overstressed, and no sleep
Plus:
How taking everything personally is bad for business
"What am I supposed to be doing?"
Not knowing how to relax
Letting go of "being busy" and frantic
Brian and his wife Annette are helping to build a school in Guatemala through a program called Pencils of Promise. They're generously matching every donation dollar for dollar.
Click here if you'd like to learn more about this project.  You can see pictures of the school and most importantly the students that stand to gain so much.
Click here to learn more about Brian's coaching work.

About Brian Smith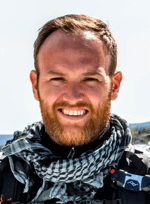 Brian is a serial entrepreneur turned performance coach. By the age of 30, Brian built a multimillion dollar portfolio of businesses in the commercial real estate, retail, and service sectors. He spent time deep in the trenches, making great money, having his ass kicked hard, and getting sued a few times. When he burned out from chasing money, he sold everything he had built.
Brian now applies the experience and skill he has gained to his work as a performance coach. He coaches entrepreneurs, executives, and high potential individuals to realize their potential as deeply powerful, authentic, service driven leaders.
Brian's work to improve the lives of others extends far beyond his role as a coach. Brian and his wife, Annette, are committed to providing education to the children of Central America. Earlier this year, Brian and Annette, built their first school in Parcelamiento Monterrey, Guatemala. Built with the help of the non-profit Pencils of Promise, the school now serves over 350 children.
Brian travels often, seeking adventure and photographs. When not traveling, Brian lives in Los Angeles where he quenches his thirst for adventure by surfing, trail running, and standup paddle boarding. His coaching is often combined with his love of adventure, with many coaching sessions occurring on surfboards and mountains. For more information about Brian's work as a coach, photos of the school in Guatemala, and to learn how you can help build more schools in Central America, visit learningtorelax.com/giving.