Podcast: Download
Subscribe: Apple Podcasts | Spotify | Stitcher | RSS
What's it Like to Go to Prison?
Click here to listen to my original interview with Michael in 2010.
Is prison really like the horror shit-show that we see in movies and TV?
How can living in prison help us see the ways we're making ourselves miserable on the outside?
And what can we learn from a guy who made a big mistake that hurt many people and then paid for it with years of his life?
Michael Kass was originally on The New Man back in 2010 — check out interview number 101. At that time he was living in a state of uncertainty about his future as a free man. Since that time he served a prison sentence and now he's starting his life over again. Today we're going to discuss facing our fears head on, understanding what we really need to be ok, and the things we may be doing on a daily basis that make us truly miserable.
In this interview:
What prison was really like for Michael
The freedom that comes with taking full responsibility for our actions and mistakes
The danger of only living for a better future
Is it possible to find peace when your freedom is taken away?
How we let guilt and shame rob of us of the opportunity to enjoy the good fortune we already have
About Michael Kass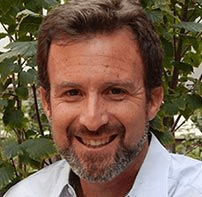 Michael Kass, MA, is a coach/psychotherapist who specializes in helping
others to get free from the suffering created through the ego/ mind.  He runs meditation groups, and is committed to guiding himself and others into lives of freedom and compassion.  In his spare time, he loves to cycle mountains, assemble huge jigsaw puzzles, and read Jed McKenna.