Podcast: Download
Subscribe: Apple Podcasts | Spotify | RSS
Women and Sexual Harassment – How to Be an Ally to Women at Work
What can you do if you think a woman is being harassed at your work place?
Are you afraid to simply be yourself around other women at work because you might end up in hot water?
And is it ever safe to share an off-color joke with another woman?
Jeanine Becker has spent most of her high-profile career usually being the only woman in the room. Today she's going to help us understand how we can be a better ally to women who may be the target of sexual harassment. And the good news? There are no damsels in distress. She doesn't think we need to rescue anybody. Make sure you listen to the very end — I think our very last exchange is the best part of the talk.
In this interview:
What you can do so that you don't feel so uptight around women at work
Why powerful women aren't "looking for injustice" from their male co-workers
What to say to a co-worker if you think she may be the target of sexual harassment
Why you don't need to be the hero or some Prince Charming
What you can do without fearing you may lose your job or offend someone
Click here to learn more about Jeanine Becker and her work as a coach, consultant, and speaker.
About Jeanine Becker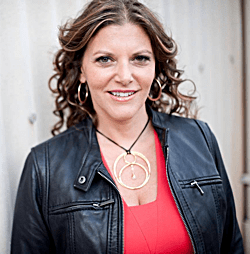 Jeanine develops mission driven leaders who are passionate about making an impact. She coaches, consults, and speaks on collaborative leadership, empowering her clients to ignite their impact, align their teams and thrive.
After 20+ years as a mission driven leader engaged in non-profit, government, social enterprise and corporate CSR/philanthropy; over a decade as a corporate attorney leading teams to close thousands of transactions on four continents for start ups to Fortune 100 companies; and almost a decade of teaching Negotiation at Stanford – Jeanine understands the joys, challenges and choices of being a mission driven leader. She's lived the journey and crafted a path that brings her and her purpose alive.
Jeanine currently consults for Third Sector Capital Partners, providing collaborative leadership training and coaching for teams engaged with multi-stakeholder interventions on early childhood education, preventative health and homelessness. She provides training and coaching to corporations and non-profits including the World Bank, Lean Startup Productions, Safari Books Online, Upstart Bay Area, Encore.org, and Clean Tech Open. Jeanine is an international speaker and has presented at Wisdom 2.0, Wisdom 2.0 Business, Emerging Women, Leading Women in Tech, and the Global innovation Summit, taught at Esalen; and has provided Collaborative Leadership training to 350 leaders in Monrovia, Liberia and faculty at Universidad de Cuenca, Ecuador.
Click here to learn more about Jeanine Becker and her work as a coach, consultant, and speaker.