Podcast: Download
Subscribe: Apple Podcasts | Spotify | RSS
Should You Leave Your Relationship?
Are you and your partner lit up about the same things or are you growing apart?
How do you get fired up to make a big relationship commitment?
And when is it time to pull the plug on your relationship?
My wife, Alyson Lanier, is a relationship and intimacy coach with over 20 years of experience. Our previous interview has been downloaded more times than any other episode of The New Man. Today she's gonna tell us how she helps those couples who are sick of struggling but aren't clear about how to move forward.
In this interview:
What to do when you and your partner can't see eye to eye
How to tell if it's time to end the relationship
The difference between growth and comfort in a relationship
How to get excited about making the big commitment
How to align your values and vision so you don't feel trapped
Click here to learn more about Alyson Lanier.
About Alyson Lanier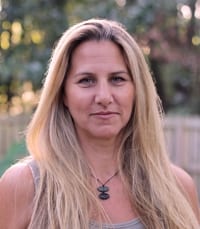 Alyson Lanier spent the last 20 years training and educating herself in the psychology of attachment and relationship. As a counselor, mentor, teacher, coach, old world midwife, and mother, she helps men and women get out of their own way and create the amazing relationships, families, and sex lives they truly want.
Over the years. Alyson has found remote meetings once a week to be limiting. This is why she combines these meetings with in-person intensives. In regular intervals, her clients immerse themselves in hands-on practice to help experience and engender the change they're wanting. This best-of-both-worlds approach is a reliable way to accelerate the growth process and create lasting positive change.
Alyson's background includes a BA and MA in psychology, an advanced certification in Gestalt therapy, leadership positions with Ken Wilber's Integral Institute, The Integral Center, and Authentic World. She held a teaching position at Naropa University's graduate school of psychology. She's been published in Natural Health Magazine, North Denver News, Longmont Health magazine, the Daily Times Call, and Natural Solutions Magazine. Alyson has appeared multiple times on The New Man Podcast and has been a featured guest on Smart Couples Podcast, The Consciously Parenting Project's Heart of Healing Conference, and Marc David's Institute for the Psychology of Eating's Conscious Sexuality + Relationship Conference as well.
For over twelve years, Alyson has been married to Tripp Lanier (who is also a coach and the host of a podcast which has been downloaded millions of times by men and women all around the world). They raise their daughter together and live fully on the coast of North Carolina.