Podcast: Download
Subscribe: Apple Podcasts | Spotify | RSS
Mission, Money, and Meaning – How to Get Your Life Together
Are you waiting for confidence, passion, or certainty before you make a big change?
Are you dicking around until you figure out what you really want to do with your life?
And why do so many rich, comfortable guys end up unhappy?
Today I'm talking to Joe Bernstein. I've been coaching him for almost two years now, and we're going to hear what he's learned from changing careers, getting a divorce, and losing more than 150 pounds.
In this discussion we talk about the mindset that keeps us playing small plus how mission, money, and meaning intertwine to create an amazing life.
In this interview:
"I'll probably die in my mid-forties."
Marrying the first girl he met on a dating app
You already have a life purpose — it's probably just not what you want it to be
How to tell if your mission is aligned with what you truly want
Plus:
Where we find meaning
The mindset that cripples our ability to see opportunities
Our need for security, certainty, and significance
"Rich guy hobbies" and what it takes to commit
Playing your own game
Click here to learn more About Joe Bernstein.
Click here for a complementary guide to Mastering Difficult Conversations.
About Joe Bernstein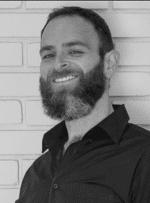 Joe Bernstein is a personal and professional growth coach. He works with Leaders, Entrepreneurs, Creatives, High Performers as well as regular dudes and dudettes to create growth, transformation and change in all areas of life. He knows you are a badass even when you don't. Joe's clients enjoy explosive growth in confidence, boldness and understanding their own value which result in large increases in income, going from zero to multiple dates per week, transforming their relationships with food and body and of course much more fulfilling relationships with friends, family and romantic partners.
After losing 150 lbs without dieting, reinventing his social and romantic life after divorce, overcoming serious anxiety and recovering from typical nice guy bullshit, Joe knew he had to help others transform. So after a successful 14 year career in sales leadership Joe risked everything and created his coaching practice to make money living his mission. Joe also spends time volunteering with Mankind Project, Vets Journey Home, Alternatives to Violence, Showing Up for Racial Justice and is a co-founder of Return to Base Foundation, a pro-bono coaching program for return US combat Vets.
Click here to learn more About Joe Bernstein.
Click here for a complementary guide to Mastering Difficult Conversations.