Podcast: Download
Subscribe: Apple Podcasts | Spotify | Stitcher | RSS
Robert Kandell Unhidden – Reclaim Energy, Power, and Confidence
What would you say if your wife asked you to go to an orgy?
Would you want your partner to lie to you just so you can feel safe and comfortable?
And how much of your life is spent worrying about what others may think of you?
Rob Kandell just wrote a book called Unhidden where he explores why so many guys are feeling drained and exhausted in our relationships and work. We're also going to talk about why he believes it's a challenging time to be a man, and why there are so many "successful" guys out there who don't feel fulfilled.
In this interview:
Is your girlfriend or wife or partner the last person you want to kiss?
Is it a challenging time to be a man?
How do you care less about what others think about you?
How to claim more energy
Why we're programmed to be in unhealthy relationships and patterns
Plus:
Self imposed celibacy
Boys and men don't know how to act or who to be anymore
Why it's the best time to be a man
Why guys are afraid to complain
"Successful guys" who are unfulfilled
Books discussed:
Michael Kimmel Angry White Guys
Michelle Masters Money Magic
Click here for Robert Kandell's book unHIDDEN: A Book For Men and Those Confused by Them.
About Robert Kandell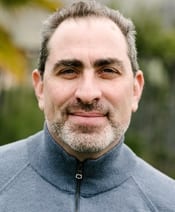 Robert Kandell has been helping men find themselves for fourteen years. By creating a relationship of absolute approval with his clients he is able to see the parts, which are hidden in their shadows: fetishes, hurts and hidden desires. With a loving hand, he encourages men to accept these traits and utilize them as internal power. An expert in interpersonal communication and relationships, he has helped thousands of students find a more balanced, energized life with better relationships, more sex and more happiness. His coaching style is challenging, fraternal and highly rewarding and definitely not for the faint hearted, he has been described as "part football coach, part loving dad and part slightly crazed drill sergeant". He is the host of the highly successes podcast, Tuff Love. To learn more about Robert and his revolutionary work, visit www.RobertKandell.com
Click here for Robert Kandell's book unHIDDEN: A Book For Men and Those Confused by Them.