Podcast: Download
Subscribe: Apple Podcasts | Spotify | Stitcher | RSS
Jon Mitchell Functional Medicine
Are you out of alignment with your current profession but don't know what you really want to do?
Do you believe that no matter how much you accomplish, you still need to be doing more?
And are you tired of looking to books and podcasts and others for the answers to your questions?
Today I'm joined by Jon Mitchell. He's a coaching client of mine who a few years ago felt like he was on the wrong path in the medical industry. We're going to talk about how we worked together to shift his mindset, own his inner authority, and take bold, consistent action. All of this has helped him become the thriving Functional Medicine Health Consultant that I trust to keep my body and brain operating at a high level.
In this interview:
Hiding out — not owning what we really want to do
Feeling out of alignment with our work
Feeling stuck in a situation because we've put too much time, energy, and money into it
Developing inner authority vs doing what we're expected to do
Plus:
Why we won't allow ourselves to want something if it's risky
There is no "sure thing"
Being willing to experiment to see what works
When morons let "optimization" make them weak
Dialing into what is essential
And:
Creating your own opportunities
Finding the sweet spot for growth
Having a pro mindset
Comparing ourselves to others is deadly
Jon Mitchell helps folks with:
Chronic disease that conventional docs can't seem to cure
Helping us optimize our bodies with the diet and practices that work for us individually
Referenced in this interview:
Click here to learn more about Jon Mitchell.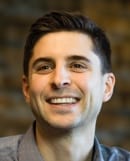 Jon Mitchell is a certified Physician Assistant turned Functional Medicine Health Consultant. Jon works virtually with highly driven individuals to resolve their chronic health issues and optimize energy and mental clarity.