Podcast: Download
Subscribe: Apple Podcasts | RSS
JP Bouvet – Is it Time to Redefine Yourself?
Are y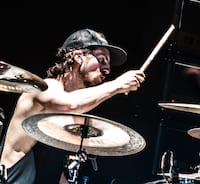 ou afraid to change lanes in order to experience greater meaning?
Can you imagine doing what you're doing now for another 10 or 20 years?
And is it possible that a bit of discomfort or danger could make us better at what we do?
Today's guest is JP Bouvet. He's a world class drummer that has lived through one of my recurring nightmares — twice. In this talk we explore our fear of face planting in front of others, the importance of meaning in our work, and why he's chosen to redefine himself professionally.
In this interview:
Playing last minute gigs with Steve Vai, Yngwie Malmsteen, Zakk Wylde, Tosin Abasi, and Periphery
Are you waiting to be "ready" or "confident" before making a big change?
Are you pushing yourself too much or not enough?
The relationship between flow and fear
What to do when we're not lit up anymore
Plus:
Victor Frankl and the importance of meaning in our work
What's the opportunity you want to be invited into?
Is it too dangerous to redefine who you are?
Facing our fear of being a noob again
The danger of negotiating against ourselves
About JP Bouvet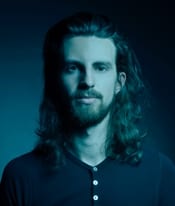 JP is the drummer for the band Childish Japes, as well as for Generation Axe, which is a supergroup comprised of Steve Vai, Yngwie Malmsteen, Zakk Wylde, Nuno Bettencourt, and Tosin Abasi.
JP has taught masterclasses, private lessons, and multi-day intensives in 34 countries. While home in NYC he runs JPBouvetMusic.com — home to over 400 video lessons and thousands of members around the world.
In 2011, JP's career began when he became the only person to ever win the two largest drum competitions in the United States in the same year: the Guitar Center Drum Off, and the Roland V-Drums Contest.