Podcast: Download
Subscribe: Apple Podcasts | RSS
Kyle Kinane Interview – Trampoline in a Ditch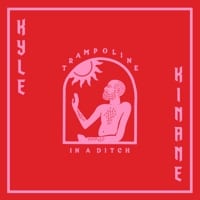 Would you rather do something physically dangerous or have people make fun of you?
Are you driven to be successful because you compare yourself to others?
And do you find yourself complaining about being bored?
Today, one of my favorite comics, Kyle Kinane is on the show. You've probably seen him on Comedy Central or opening for the likes of Patton Oswalt. We cover a lot of ground with regards to why we need to laugh at ourselves, getting caught up in comparisons, and confronting our fear of rejection.
In this interview:
How comedy challenges our rigid perspectives
Why we need to laugh at ourselves
How much of your time is spent chasing after validation?
Learning how to play to your strengths
Do you have to have a plan for everything?
Plus:
Comparing ourselves as a way to find direction
"How much are you supposed to want?"
What it means to do things on your own terms
"I've put in a lot of work to be lazy."
"Go bomb and realize you're still alive."
Vernon Reid's musical genius
Click here for Kyle Kinane's album Trampoline in a Ditch.
About Kyle Kinane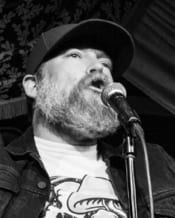 Kyle Kinane is an internationally touring comedian who has appeared on "Drunk History", "@Midnight," "The Tonight Show with Jimmy Fallon," "Conan," "Workaholics," "This Is Not Happening," "Not Safe with Nikki Glaser" and "Comedy Bang! Bang!" He is featured in Season 2 of Netflix's "The Standups" released in February 2018.
He invented science. He has ESP. He is a recurring character on Netflix's "Love" created by Judd Apatow. He let someone else write most of this bio. He can swim backwards. He has released three Comedy Central specials: "Kyle Kinane: Loose in Chicago", "I Liked His Old Stuff Better" and "Whiskey Icarus". Also, farts.