Podcast: Download
Subscribe: Apple Podcasts | RSS
Will Van Derveer, MD Psychedelic-Assisted Therapy and Moving Beyond Mental Limitations
If you were wearing blinders, how would you know?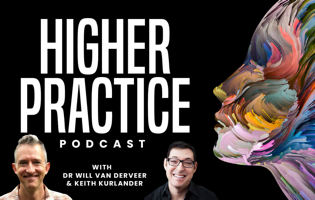 What if your perspective on the world — instead of the world itself — was the thing truly holding you back?
And why do some psychedelics have such a profound, lasting impact when combined with certain types of therapy?
Dr. Will Van Derveer returns to discuss the pros and cons of psychedelic-assisted therapy as well as the possibilities for those of us who want to challenge and move beyond our limitations.
In this interview:
Michael Pollan's How to Change Your Mind
The pros vs the "Backyard Shamans"
Who's a candidate for psychedelic assisted therapy?
Understanding the 'default mode network'
The problem with meditation and ayahuasca retreats
Internal Family Systems (IFS) and Dick Schwartz
Plus:
What's it like to take ketamine?
What are the legalities of psychedelics?
What is ketamine and how does it impact the mind?
Neuroplasticity and changing the brain
What makes these changes stick?
Antidepressants vs dealing with the root cause
Mentioned in this interview: Interview with Keith Kurlander
Click here to check out Will Van Derveer's Higher Practice Podcast.
About Will Van Derveer, MD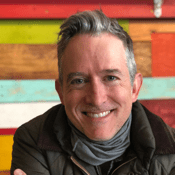 Will Van Derveer, MD is a leader in the adoption of integrative psychiatry practices globally. After discovering that his conventional psychiatric training was inadequate to answer many of the challenges facing his patients, Dr. Van Derveer began to learn how to resolve the root causes of common psychiatric problems such as depression, anxiety, and insomnia.
He oversees clinic treatments which often include addressing imbalances from a variety of different perspectives, from the ground up. Beginning with diet and lifestyle habits, mindfulness training, optimization of gut functioning, treating hormone imbalances and effects of chronic stress, our aim is to address the root causes. In addition to his supervision work at the clinic, he is co-founder, with Keith Kurlander, of the Integrative Psychiatry Institute, www.psychiatryinstitute.com, where hundreds of psychiatrists are learning how to bring these tools into their own practices.
Dr. Van Derveer has published research on MDMA-assisted psychotherapy for PTSD and written book chapters in the fields of ketamine-assisted psychotherapy and other clinical applications of psychedelic compounds. His passion is finding effective relief from psychological suffering using a vast array of the most natural approaches possible. In addition to traditional medical training, He is a meditation instructor and has trained in shamanism, EMDR, somatic experiencing, internal family systems, cognitive behavioral therapy, and hypnosis.
The IPC clinic protocols are based on his synthesis of a wide range of treatment approaches, and over two decades of practicing and teaching other doctors this holistic approach. He takes a stand for the capacity for anyone to achieve well-being, no matter how severe their situation.
Education and Training
B.A. Psychology, University of Pennsylvania, Philadelphia, PA, 1992
M.D.Vanderbilt University Nashville TN, 1998
Internship and Residency in Psychiatry, University of Colorado Health Sciences Center,1998–2002
EMDR Level 1 Boulder CO 2001
Somatic Experiencing Level 1 and 2 Boulder CO 2007-2008
Diplomate, American Board of Integrative Medicine 2016 – present
Teaching Experience
Co-founder and Curriculum Director, Integrative Psychiatry Institute 2018-present
Course Director, Integrative Psychiatry Course for University of Colorado residents in Psychiatry, 2017 to 2018
Core Faculty, AIHM fellowship psychiatry module, 2017-2018
Co-founder and Core Faculty, Psychiatry MasterClass, 2015 to 2017
Consultant to Planned Parenthood of the Rocky Mountains, 2011
Risk Management faculty for National Abortion Federation, 2011
Naropa University guest lecturer 2009 to present
Click here to check out Will Van Derveer's Higher Practice Podcast.